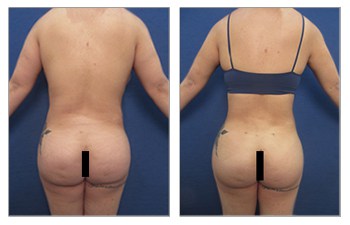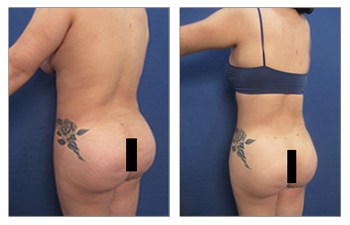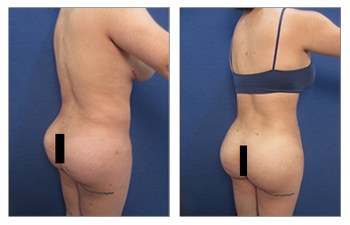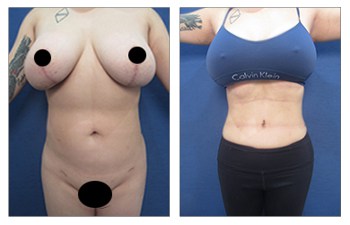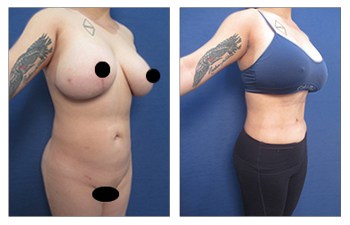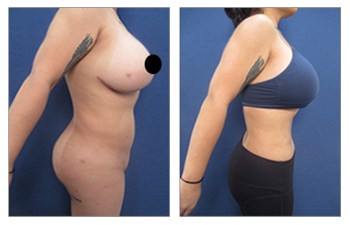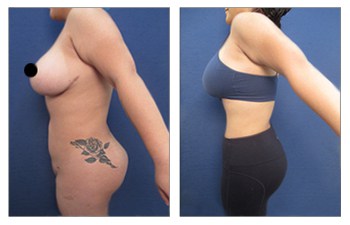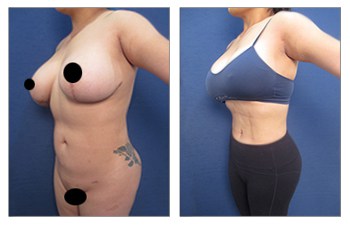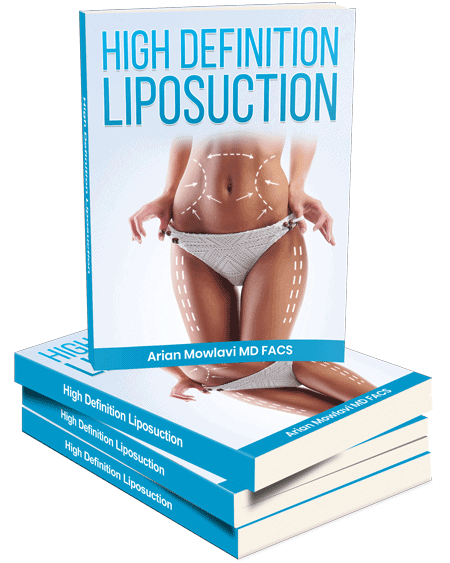 Plastic surgeon Dr. Arian Mowlavi provides jaw-dropping and stunning results by using lipo 360. 360 degrees of liposuction entails fat removal from not only the patient's front and back but also all the way around. In addition, the fat is removed comprehensively and safely from all problem areas. With 360 liposuctions, Dr. Mowlavi is able to strategically contour and sculpt the patient's entire body. Take advantage of the Free BBL with lipo 360.
Lipo 360 actually removes about 40% more fat than traditional liposuction, making it much more effective to harvest fat in the athletic and thin patients who desire a BBL. When sculpting your body, Dr. Mowlavi strives to create a perfect 9 or 10 by using his High Definition Liposuction Body Scale and Surgical Algorithm.
When fat is removed it can either be discarded or strategically transferred back to the body. Many find that buttock fullness is a desirable body feature. Specifically, Dr. Mowlavi routinely takes the fat removed from 360 lipo and reposition the fat in the buttocks, coined a BBL.
Dr. Mowlavi not only puts an emphasis on aesthetics but more importantly safety. Dr. Mowlavi adheres to the highest safety standards, dictated by the Safe California Ultrasound-assisted Buttock Augmentation (SCUBA).
SCUBA utilizes ultrasound-assisted guidance to direct fat cannulas that are used to inject the fat. This modification is critical because fat injection into the muscle is forbidden as it is associated with the detrimental risk of fat emboli. Dr. Mowlavi has created a proprietary cannula that illuminates under ultrasound and guides him during fat transfer.
The modified Mowlavi fat grafting cannula minimizes the risk of a fat emboli occurrence. In addition, Dr. Mowlavi has created the Brazilian Buttock Lift Assessment tool which maximizes patient satisfaction.
Free BBL with lipo 360
Each patient has their own goals and vision for what they want their buttock to look like. The buttock assessment tool allows BBL patients to communicate their desired buttock shape and volume to their surgeon. For a limited time, Dr. Mowlavi is offering a free BBL as he can use the harvested fat from your lipo to create magic!
Dr. Mowlavi employs a closed-loop system for his fat transfers. A closed-loop fat harvest and transfer system allow for expedited collection and reinjection of fat.
In addition, the collected fat is not exposed to the outside environment thus minimizing the risk of contamination and infection.
Please see this 40-year-old female who took advantage of our offer.
Related Posts