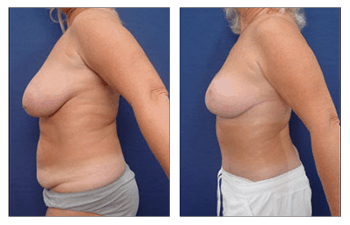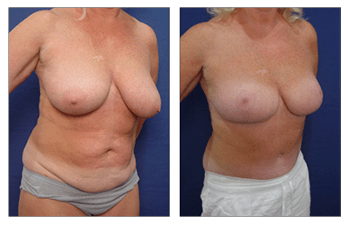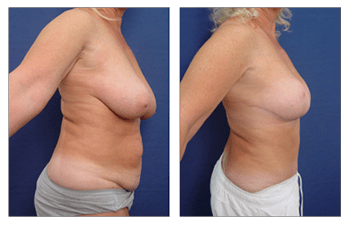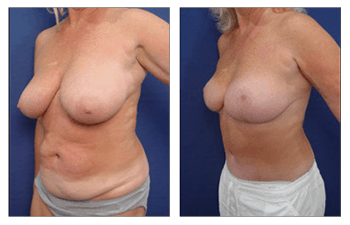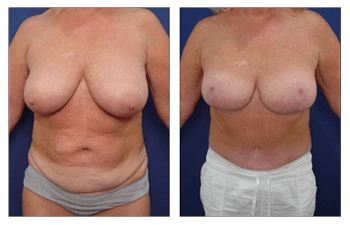 Mommy makeover results need to demonstrate a transformation that is "jaw-dropping." The old days of correcting your abdominal contour without removing prominent back fat or "dog ears" are gone. With the advent of high definition liposuction body contouring over the last decade, mediocre results are no longer acceptable.
Current standards for mommy makeover results dictate the evaluation and treatment of the abdomen, breasts, back, buttocks, and thighs in order to achieve aesthetic beauty and harmony of the entire body.
Mommy makeover results today must demonstrate aesthetic contour improvements of not only when wearing clothes but also when wearing undergarments or a two-piece bikini. Yes, mommy makeover results should demonstrate an aesthetic ideal when naked.
This means meticulous attention to detail when contouring your body. Dr. Mowlavi treats his mommy makeover patients much like a sculptor. When a sculptor is sculpting a statue, every part of the statue must be contoured so that the masterpiece can be viewed from all angles.
Effective Mommy Makeover Results
During your initial consultation, you will have the opportunity to complete a circumferential evaluation of your body so that you can be assured that every concerd sn area will be corrected.
Mommy makeover results should demonstrate the harmony of the beautiful breasts, narrowed waistlines, as well as contoured back and thighs, that are interposed on generous and shapely buttocks. Artistry is of the utmost importance due to recent advances in body contouring protocols.
High definition liposuction body contouring using Vaser liposuction has been one of the most important advances in body contouring as it allows high-end etching of muscle contours.
If you are interested in a mommy makeover, we encourage you to view Dr. Mowlavi's makeover results to appreciate the changes that are possible. Dr. Mowlavi is internationally regarded for his body contouring outcomes.
Please see this 52 years old female following bilateral breast lift and tummy tuck with muscle plication for management of dislike of postpartum changes.
Related Posts