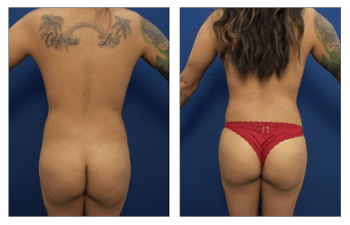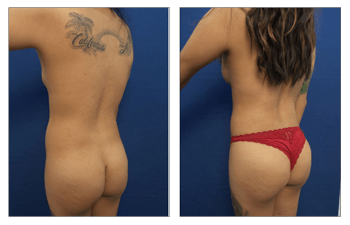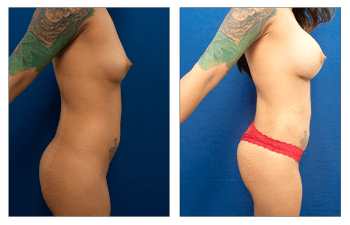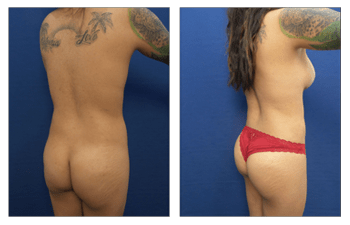 The best Brazilian butt lift doctor must be able to achieve both an aesthetically superior buttock contour but also stunning sculpting of the entire body.
Best Brazilian Butt Lift Doctor Tributes
This is because the Brazilian butt lift requires the harvesting of the fat in order to transfer it back into the buttocks. As such, the best Brazilian butt lift doctor must be able to not only build up the butt but possess an aesthetic eye to sculpt the rest of the body when harvesting the fat.
Moreover, a critical component of reshaping the buttock properly involves contouring the frame around the buttocks. This is why the best Brazilian butt lift doctor must appreciate the appropriate aesthetic contour lines and curves involving the upper buttocks and lower back flank junction as well as the lower buttock and lateral thigh junction.
Another attribute of the best Brazilian butt lift doctor is one who strives to avoid the potentially devastating complication of fat emboli. Fat emboli refer to the inadvertent entry of fat cells into the circulation that then migrates to the lungs causing pulmonary emboli.
Significant research has gone into establishing that only fat injected into the gluteal muscle is at risk of entering the gluteal vein, the main culprit vessel of fat emboli. As such, fat injection into the gluteal muscle has been forbidden.
Unfortunately, routine fat grafting tools do not provide the ability to detect cannula location when performing fat injections. The best Brazilian butt lift doctor must be able to attempt avoidance of intramuscular injection.
Dr. Mowlavi has designed a new fat grafting cannula that allows for visualization of the cannula end using a high-resolution ultrasound while performing fat injections thus minimizing the risk of fat emboli.
A final consideration for choosing the best Brazilian butt lift doctor in ensuring that your results are permanent. On the web, many patient reviews and feedbacks comment on the fact that only 60% of the appreciated volume gains are maintained at 6 months.
This is because conventional fat harvesting techniques routinely injure the fat cells which then do not survive after being grafted. In contrast, using ultrasound-assisted liposuction, fat cell viability is 90% + and thus the fat grafting results are permanent and not compromised with long term follow up.
In summary, the best Brazilian butt lift doctor should demonstrate expertise in the art and science of body sculpting and fat transfer. The best Brazilian butt lift doctor should demonstrate a track record of successful Brazilian Butt Lift surgeries with plenty of before and after photographs.
This 28-year-old female who successfully completed a Brazilian Butt Lift surgery.
Related Posts