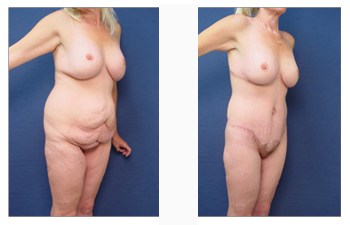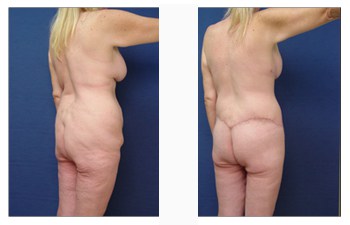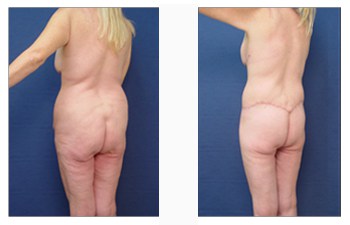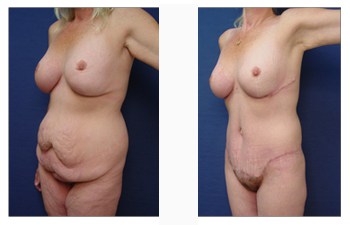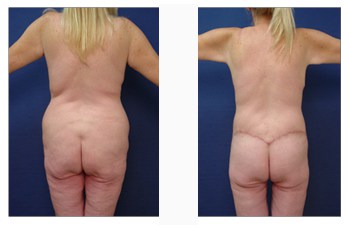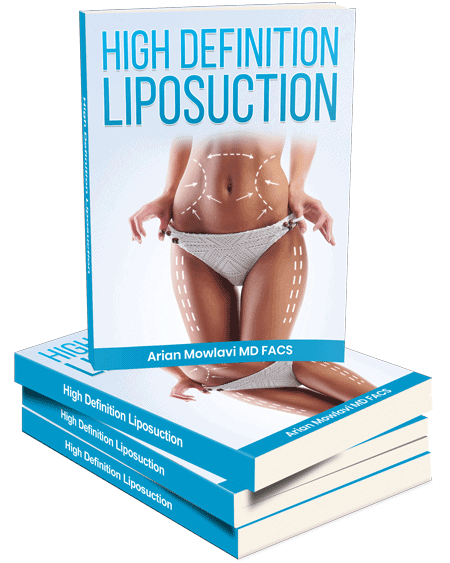 Our Surgical Team, founder of Cosmetic Plastic Surgery Institute and body contouring expert, has a very strict post-bariatric surgery recovery protocol. Post-bariatric surgery is one of the largest cosmetic surgery procedures and there are numerous factors that play a role in the recovery process. 
First, patients most often have excess skin circumferentially and thus the recovery time is hindered by the sheer volume of skin that is removed.
Another factor is the length of incision lines. A post-bariatric surgery includes procedures such as a lower body lift, breast lift, tummy tuck, and upper body lift.
These skin excisions involve long incision lines that take time to heal correctly. Because of this, maintaining a high protein high before and after surgery is incredibly important as your skin requires protein to heal.
Post Bariatric Surgery Recovery as Suggested by Dr Our Surgical Team
Our Surgical Team recommends a diet that involves a protein shake in between meals and a daily protein intake of 150g. The third factor in post-bariatric surgery recovery involves the length of surgery required.
A total body lift takes up to 8 hours and will result in some blood loss. This makes a patient's iron levels vital to preventing anemic symptoms following surgery. Iron supplements are required before surgery and throughout the post-bariatric surgery recovery as well.
Immediately after your post-bariatric surgery, you may feel groggy due to your time under general anesthesia. As such, the first 24 hours of the postoperative period takes place in a stay-care facility with around-the-clock care.
This procedure also involves lots of swelling so the custom made compression garments and wraps must be worn for at least 2 weeks.
Our Surgical Team prefers his patients to wear the garments for up to 1 month if possible for several reasons. First, successful garments will relieve the tension of the incision lines and allow for a stable recovery.
Secondly, this wrap will also prevent pro-inflammatory cells from entering these areas and creating more swelling and possible complications. These cells signal fibroblast cells and too many fibroblast cells in one area may lead to over-healing and scarring.
Post-bariatric surgery recovery is a long road that leads to your dream body! Patients are required to start walking immediately after surgery to prevent possible blood clotting.
At 1 week into the recovery period, you will able to stand perfectly upright. Another common question of how long it will take before you are allowed to start driving.
This often varies from patient to patient as you cannot start driving until you are completely off your pain pills. Finally, 1 month into your post-bariatric surgery recovery, you are able to resume all normal physical activities and to start enjoying your new body!
If you are interested in post-bariatric surgery or have any questions on the recovery process, feel free to send us a message or contact us for a complimentary consultation.
Please see this 46 years old female a post-bariatric surgery involving a lower body lift, medial thigh tuck, breast lift with augmentation, upper body lift, and tummy tuck.
Related Posts