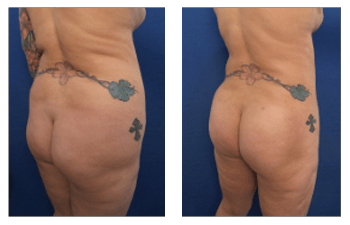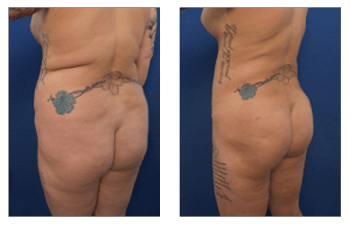 Patients who have lipedema can often feel defeated by the fact that despite all their diet and exercise, they have not seen significant improvement in their condition. Do you wonder what is the ideal treatment of lipedema?
However, there are surgical options that are safe and effective in addressing your excess fat and pain.
Dr. Mowlavi's Ideal Treatment of Lipedema
Similar to his nationally recognized high definition body contouring surgeries, Dr. Mowlavi's treatment of lipedema patients focuses on two key elements: fat reduction and skin removal.
Ultrasound-assisted liposuction technology gives a trained plastic surgeon the tools necessary to remove the stubborn deep and superficial fat seen in lipedema patients. However, lipedema fat reduction should be treated as a specific subset of liposuction procedures and only be performed by an experienced surgeon.
Dr. Mowlavi MD, a national trainer of VASER liposuction, has performed hundreds of cases on lipedema patients and has a thorough understanding of the delicacies of the surgery.
Lipedema patients experience abnormal amounts of pain from the pressure to their fat-filled legs. As such, to address the ideal treatment for lipedema, it is important for your plastic surgeon to be able to maneuver around all the sensitive nerves and vessels to allow for a smooth, successful recovery.
After fat reduction, Dr. Mowlavi steps back to examine the results and address any excess skin that remains. Detailed surgical skin excisions such as a lower body lift or lateral or medial thigh tuck allow for the complete removal of any extra skin that remained after the VASER liposuction procedure.
Finally, as part of the ideal treatment for lipedema, the surgeon must sew the skin back together, a straightforward, but extremely important step. Dr. Mowlavi teaches up-and-coming physician assistants and medical students throughout the year on his personal stitching techniques that consistently lead to a smooth contour and minimal scarring.
The ideal treatment for lipedema should have 2 goals:
1. reduce the fat in your problem areas to eliminate any pain you may be experiencing
2. create a beautiful body contour that is slim, natural and smooth. If you are interested in finding your ideal lipedema treatment, contact us at Cosmetic Plastic Surgery Institute today for your complimentary consultation.
Please see this 23-year-old female patient 3 months after her high definition VASER liposuction procedure as the ideal treatment for lipedema
Related Posts