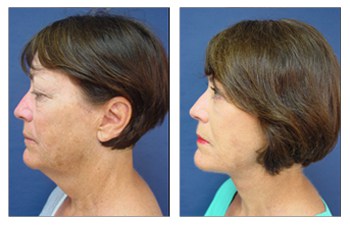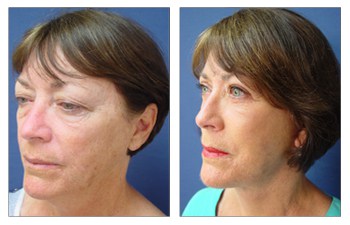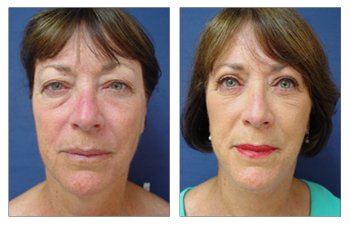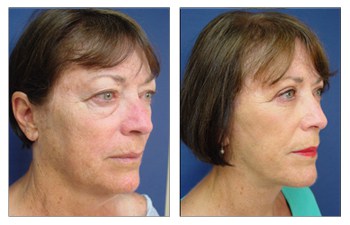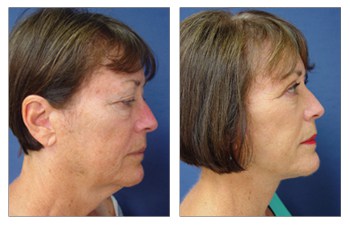 Facelift surgery recovery following a dual-plane SMAS facelift should be seamless. Patients have provided feedback that the facelift surgery recovery was nearly painless with some patients not taking any pain medications at all.
Dr. Mowlavi is well regarded for his dual-plane SMAS facelifts that utilize a two-layer lift that is more comprehensive in results as well as being natural and non-operated in appearance.
In addition, when undermining is performed in the proper plane, minimal bleeding and swelling are observed. This is why Dr. Mowlavi's facelift patients note that their facelift surgery recovery was very tolerable.
Patients can expect to be out of commission for only one week while they are asked to keep their compression garments on. At one week, patients will have the compression garment and all of their sutures removed.
Following this brief recovery period, patients will be able to return to routine daily activity. Facelift surgery recovery is made seamless by the fact that minimal swelling occurs even in the early postoperative period.
Length of Facelift Surgery Recovery Period
The patient is routinely allowed to go out to dinner with family and friends as early as 10 days following surgery. At two weeks, patients are allowed to go on walks and at 3 weeks they can return to moderate levels of physical activity. Finally, patients are allowed to participate in public speaking or even get married in one month.
If you would like to have clarification of your anticipated facelift surgery recovery, we encourage you to make a consultation with Dr. Mowlavi so he can detail for you what to expect.
Please see this wonderful 62-year-old female who was able to return to work as early as 10 days following surgery.
Related Posts