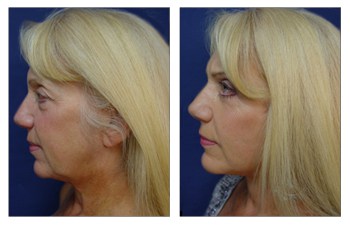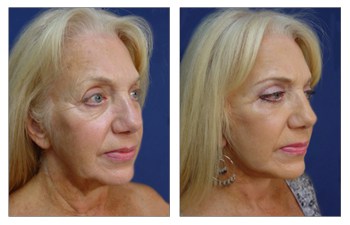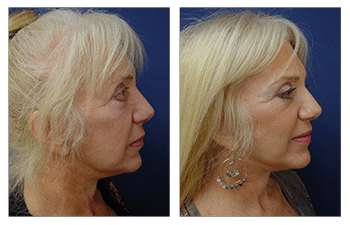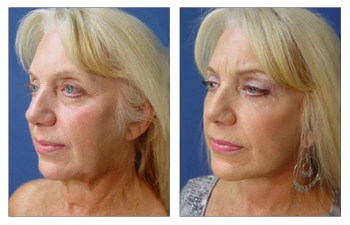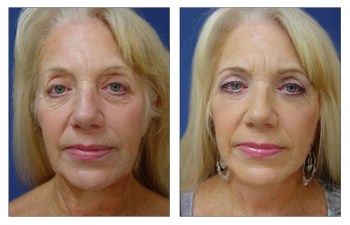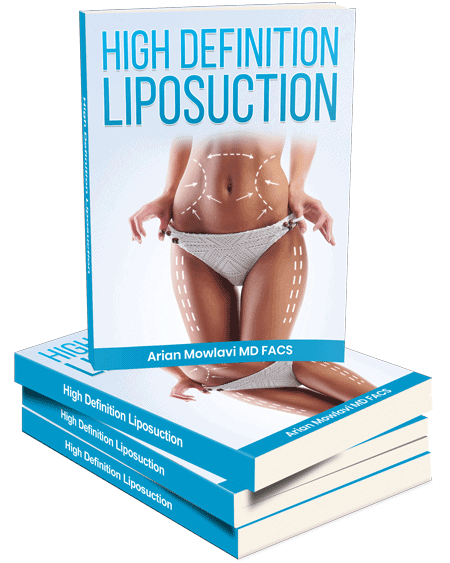 One of the most frequently asked questions regarding facelifts is how much recovery time is necessary. Generally, facelift recovery times are shorter than most other cosmetic procedures, ranging from ten to twelve days. However, because every individual has their own unique biology, recovery times vary from person to person. Another big determining factor in recovery time is the patient's social schedule and work demands.
Our Surgical Team is well known for his dual-plane SMAS facelift, a procedure which utilizes a two-layer lift, giving a more natural result. At Cosmetic Plastic Surgery Institute, Our Surgical Team believes in utilizing long lasting anesthetics to minimize patient discomfort. Although pain tolerance differs on a person-to-person basis, patients frequently express no pain following surgery. Facelift recovery time is generally based on the social schedule and work of the individual. 
Heavy rest is expected during the beginning stages of the facelift recovery time, with no heavy physical activity recommended for the first month. Within two to three weeks of surgery, the doctor may suggest short walks. The sutures in front of the ear come out on day 7, while those behind the ear come out between days 10 to 12. Depending on the individual, temporal swelling is present up to three weeks, however, patients can expect 80% of the swelling from the operation to resolve in the first seven days.
Residual, temporary bruising can be covered with foundation or concealer. Within the first month of facelift recovery time, all scars have reasonably worn off. With regard to pain control, patients are typically off of medications within the first week of the procedure. At four weeks post-operation, patients are encouraged to resume normal activities.
Facelifts change facial appearances in the most natural way and add contouring to the face while at facelift recovery time. Facelifts require exceptional skill and Our Surgical Team is a board-certified plastic surgeon with over 15 years of plastic surgical experience with over 10,000 surgeries performed. 
If you are interested in obtaining any information about the operation and facelift recovery time, contact Newport Beach plastic surgeon, Arian Our Surgical Team MD FACS today for free consultation. We offer daily virtual or in person consultation.
This 64-year-old female status post face and neck lift revision following Dual Plane Face and Neck Lift resulting in a natural rejuvenation of her face, neck, and eyes that made her at least 15 years younger at end of facelift recovery time.
Related Posts