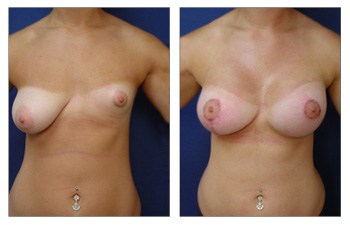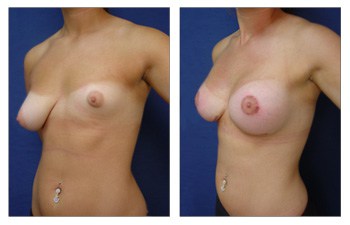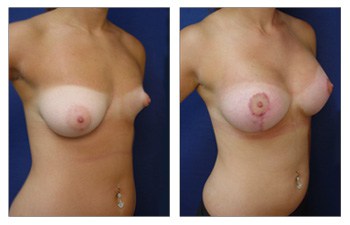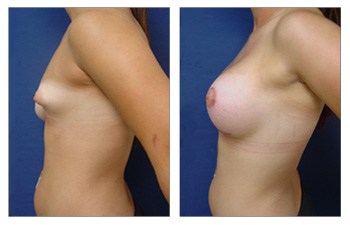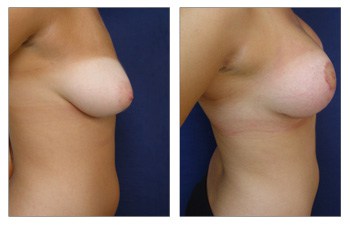 Congenital breast deformity is a rare developmental deformity that results in a severely asymmetric breast appearance. This is possible because there is an embryogenic line dividing between the right and left breast which leads to independent development throughout puberty.
As such, many of our patients of breast lift with implant augmentation to congenital breast deformities are younger females. Correcting congenital breast deformity is a life-changing experience for a young female that will not only fix the appearance but any social anxieties that come with it.
Therefore, it is critical that you do your research and choose your plastic surgeon carefully.
A patient with congenital breast deformity presents a unique challenge to a plastic surgeon. A trained breast surgery specialist understands the technicality of this breast surgery and treats the left and right breast independently while keeping the overall breast aesthetic in mind as well.
The areola is an additional factor in correcting congenital breast deformity. Due to the lack of mammary tissue growth in the breast mound, the areola is often herniated. This patient shows circumareaolar tightening of the right breast to correct this deformity.
This 18-year-old female Cosmetic Plastic Surgery Institute patient is an example of congenital breast deformity. Once her ideal breast appearance was determined, Dr. Mowlavi performed a breast lift with implant augmentation to correct congenital breast deformity.
This involved a breast lift with the saline implant on the right breast to correct breast sagging and volume. To create total breast symmetry, she needed a larger breast implant to her left breast.
Creating breast symmetry for congenital breast deformity requires an experienced plastic surgeon with a trained eye for breast implant sizing that can guide you throughout the initial consultation.
Breast implants not only have different sizes but different shapes as well. For example, the fully developed left breast needs a flatter implant to maintain symmetry with the right breast that does not contain the same amount of breast tissue due to the congenital breast deformity.
If you are interested in a consultation for correction of congenital breast deformity, contact us at Cosmetic Plastic Surgery Institute.
Here is an 18-year-old female 3 months following a bilateral breast augmentation to correct breast asymmetry using two variable sized and shaped implants– 300 cc on the right and 425cc on the left– and a right breast lift to achieve breast harmony and symmetry.