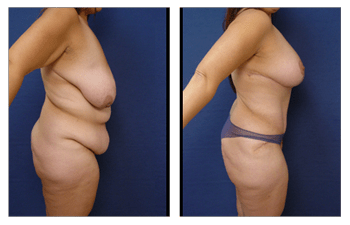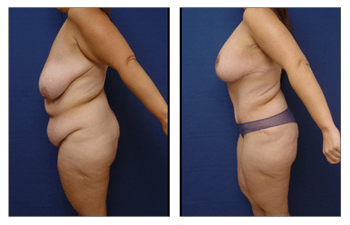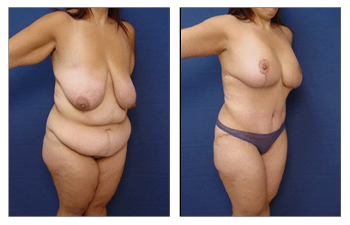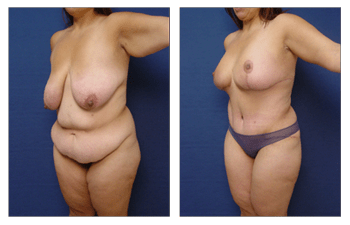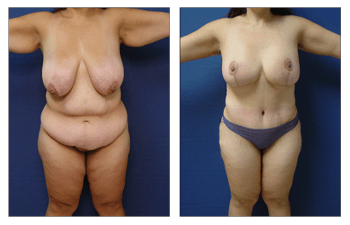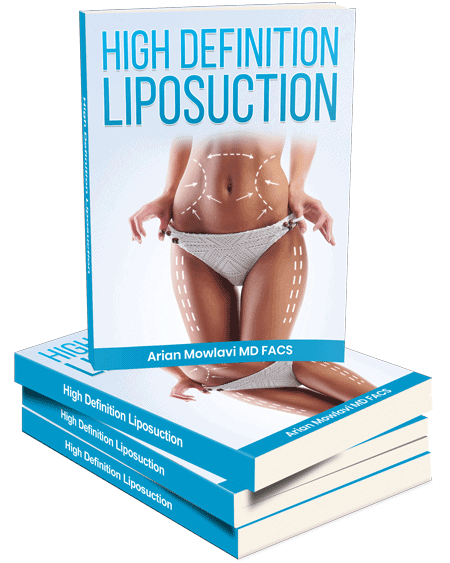 Plastic surgery after weight loss is an ever-growing area of plastic surgery that is truly transforming for each and every patient. According to the American Society for Metabolic and Bariatric Surgery, this past decade has seen a near 100% increase in weight-loss surgeries.
Bariatric surgeries are an incredibly effective way to reduce a significant volume of total body fat. However, this surgery fails to address the creation of excessive skin redundancy that is created following weight loss and a decrease in fat cell volume. Although weight loss dramatically improves patients' quality of life, the accumulation of skin redundancy can pose another obstacle to patients achieving their full potential.
Plastic surgery after weight loss is dedicated to eliminating skin redundancy that can be both a cosmetic as well as functional concern. Younger patients do maintain the capacity to automatically tighten their skin due to an intrinsic protein, called elastin, which is found in the skin. Unfortunately, patients older than 40 years of age, lose this protein, which results in an inability of the skin to self tighten itself.
Regardless of age, the need to tighten the skin is real and becoming more prevalent. As such, plastic surgery to eliminate skin redundancy after weight loss has become increasingly popular as a final component of their transformation.
Plastic surgery to eliminate skin redundancy after your weight-loss period requires a balance between skin redundancy and fat volumes. As a body contouring expert,  Our Surgical Team prides himself for achieving dramatic transformations through his proprietary protocol, the High Definition Liposuction Body Scale, that optimizes balancing excess fat with skin redundancy.
This tool is utilized during your initial consultation to allow him to expertly define the degree of excess fat and skin redundancy in order to customize the most effective surgical plan. A post weight loss plastic surgery case will include a combination of VASER liposuction, minimally invasive skin tightening, and extensive surgical skin excisions all in the same operation.
For example, the patient presented underwent a total body lift with a combination of global liposuction and removal of excess skin such as her arms (Brachioplasty), breasts (breast lift with implants), and abdomen (full abdominoplasty) based on her high definition liposuction body scale scores.
Choosing the right surgeon for your plastic surgery after weight loss is incredibly important for multiple reasons. First, you have dedicated a large amount of effort to lose the weight and elimination of skin redundancy and any residual fat is the final step in your transformation.
The ability to complete your transformation requires a thorough appreciation of soft tissue anatomy as well as a precise surgical plan. Second, plastic surgery after weight loss will most likely include extensive surgical incision lines. As such, it is important to choose a surgeon who has expert sewing techniques and optimal incision line healing capacity.
If you are interested in how plastic surgery can help you after significant weight loss, set up your consultation to complete your own HDL Body Scale assessment by our Newport Beach plastic surgeon,Our Surgical Team MD FACS today.
After weight loss woman of 39-year-old status posts total body lift including Brachioplasty, breast lift with implant augmentation, full tummy tuck.
Related Posts