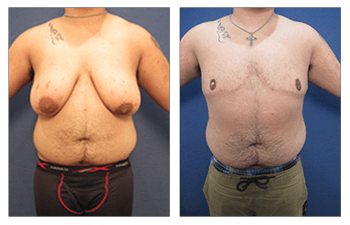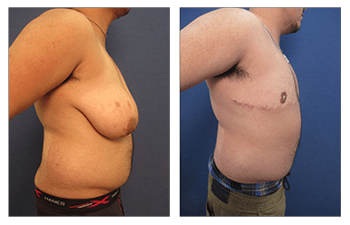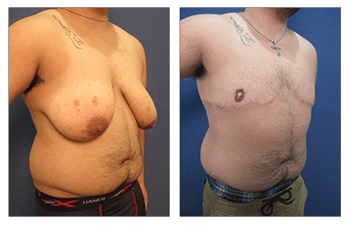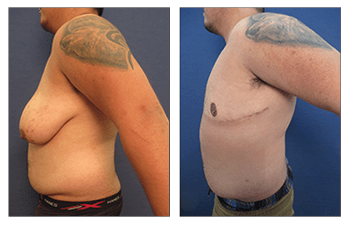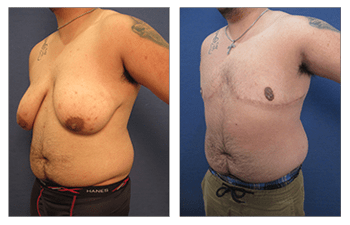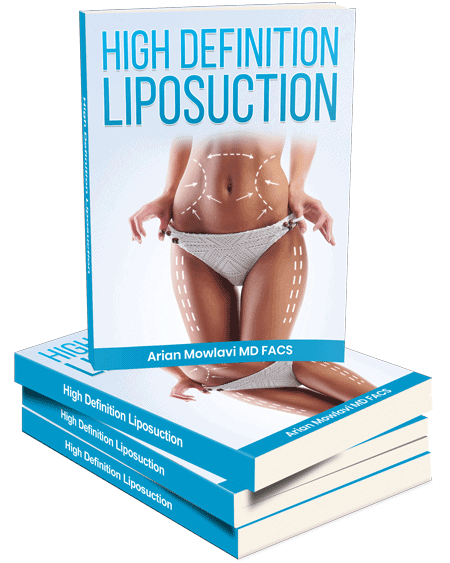 Transgender female to male breast surgery requires intimate knowledge of gender-specific breast anatomy and nuances as well as be an experienced breast surgeon. Breast surgical experience is critical to be able to modify conventional breast surgeries to accommodate the unique needs of breast gender reassignment.
Transgender female to male breast surgery protocols
Transgender female to male breast surgery protocols have been created by modifying current female breast surgeries. In order to convert the appearance of the female to male breast shape, a modification of the traditional mastectomy surgery is required. This surgery traditionally is used to depulp the breast tissues for definitive treatment of breast cancer.
Internal breast tissues are removed using a horizontal incision placed along the middle of the breast with minimal resection of breast skin. The modified breast mastectomy used for the treatment of the transgender female to male breast surgery utilizes an incision along the inframammary crease that allows for wedge excision of skin from the lower breast pole.
This lower breast pole wedge excision allows for removal of more modest amounts of redundant skin but also for the conversion of a rounded appearance to a more straight line contour. In addition, the excision of breast pulp is not performed enblock but instead in a modified design that converts the shape of the breast from a spherical to a flatted appearance. In some cases, a small pedicle of soft tissue is retained strategically to allow for preservation of blood flow to the nipple and areola complex.
The preservation of blood flow allows for the nipple and areola to be transposed from a central position to the lower lateral breast pole. In other patients, it may be required to detach the nipple and areola completely and to replace it as a skin graft. Finally, the more generous female areola typically measuring 4 to 7 cm is trimmed down to 2cm to more appropriately depict a male appearing areola.
In summary, transgender female to male breast surgery allows for the transformation of the female appearing breast into the male appearing breast. Transgender breast surgery requires modification of traditional breast surgical techniques intended to accomplish the gender-specific breast shape conversion. If you are interested in learning more about transgender female to male breast surgery, we encourage you to make a complimentary consultation to discuss your particular needs.
Please see this 23 year old patient following transgender female to male surgery.
Related Posts