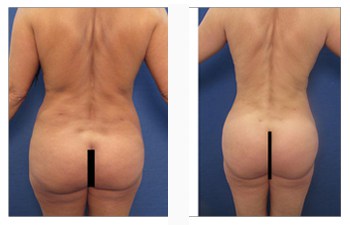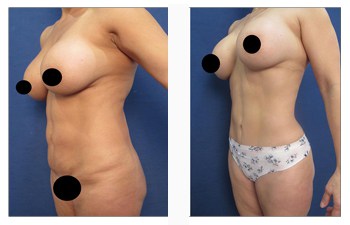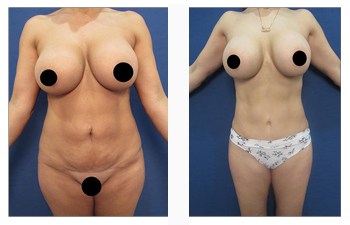 Total body transformation refers to surgeries that create a profound improvement in a patient's body contour. This surgery requires correction of any and all deformities or concern areas such that postoperatively there are no concern areas left.
This can only be achieved using a 360-degree contouring approach. The days of only treating the front or the back are behind us.
The aesthetically keen surgeon will evaluate and treat you circumferentially such that not only the front and back are aesthetically pleasing but the sides are contoured such that there is harmony throughout. In addition, a customized surgical plan is critical for patients desiring a total body transformation.
Dr. Mowlavi has created the high definition liposuction body scale that allows him to grade every concern spot and then to subsequently devise a customized surgical plan to best treat the area of concern.
When discussing total body transformation, a high definition body scale is used to assign a grade to each body region and then a customized and effective treatment is designed to achieve transformative results.
Total Body Transformation Result
In order to optimize body contouring results, it is critical to assess the degree of fat excess, skin texture, and skin redundancy. In fact, the high-definition liposuction (HDL) body scale takes into account these three factors in order to assign an HDL grade and subsequent surgical design.
For example, in the front patients may be recommended to undergo liposuction only (grade 7 to 8), liposuction, a mini tummy tuck combined with liposuction (grade 5 to 6),  or a staged full tummy tuck followed by liposuction three months later (grade 2 to 4).
This surgery requires not only a comprehensive surgical plan that addresses your body circumferentially but also an accurate and effective contouring plan for each region and an artistic approach to surgery. If you have never had surgery or if you had botched contouring, the total body transformation is your solution to success.
No matter how bad you feel your body has become or if you are disappointed in your results, we encourage you to make a consultation with Dr. Mowlavi to have a comprehensive evaluation in order to create your customized surgical plan today.
Please enjoy this 53-year-old female who underwent a total body transformation with VASER liposuction.
Related Posts