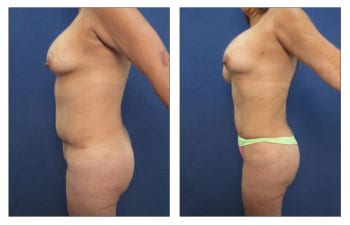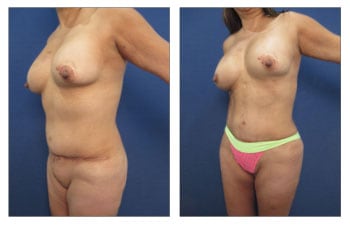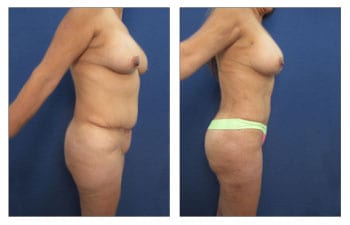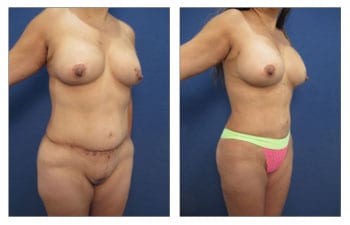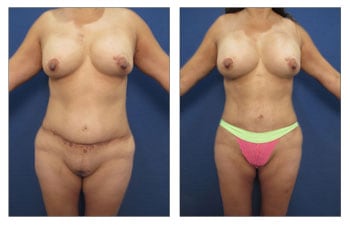 What is Renuvion®?
Renuvion is an FDA approved surgical technology used for various body contouring procedures. Renuvion combines cool helium plasma (CHP) with radiofrequency energy to provide unmatched skin tightening before and after results. Renuvion can be used to tighten skin both nonsurgically and intraoperatively.
When looking at High Definition body contouring procedures, it is absolutely critical to address both excess fat and skin simultaneously. Renuvion provides a skilled plastic surgeon a tool to reach high definition results in patients without the need for surgical excisions and ugly incision lines. 
Increasing Patient Population
Using Renuvion skin tightening is a game-changer in terms of providing results to a wide patient population. The first population includes any patient who needs tighter skin but wants to avoid the appearance and stigma that comes from an incision line. The second population includes older patients who fear to go under the knife and want to avoid a longer recovery. 
The Importance of Renuvion Before and After Photos
Renuvion before and after photos are crucial for determining which surgeon you trust for your body contouring procedure. While Renuvion is an incredibly powerful tool for a plastic surgeon, it must be used at the applicable times. If a patient presents severe skin redundancy (a 2 to a 4 on the high definition body scale), Renuvion will not provide enough skin contraction and it will result in a wrinkly appearance postoperatively.
Additionally, if the patient shows little to no skin redundancy preoperatively, the use of Renuvion may over-tighten the skin and cause a deformed result. When researching renovation before and after photos, you must first look at the patient before photos. Notice the level of skin redundancy and compare them to others before and after which did not have Renuvion skin tightening.
Next, you should look at the after photos. All Renuvion before and afters will show postoperative results that have no incision lines. Finally, you should look to see the significant change in skin looseness between the before and after photos. As a researcher of Renuvion, Dr. Mowlavi knows the true capacity of Renuvion skin tightening and can achieve transformative results using the optimal settings and duration of the device. 
If you are interested in a body contouring procedure and find yourself fitting in one of those patient populations listed above, schedule a consultation with Dr. Mowlavi today to see where you fit on the HD Body Scale. If you are between a 4 to 7 on the scale, Renuvion is the tool for you!
Here is a 51-year-old patient before and after her body contouring procedure with Dr. Mowlavi.
Related Posts