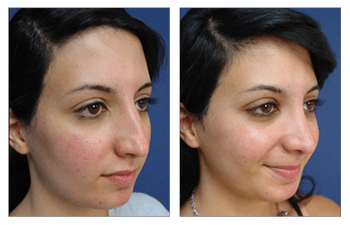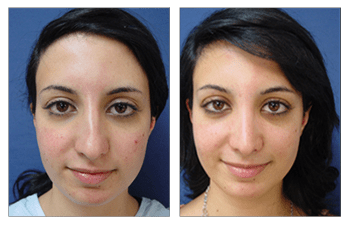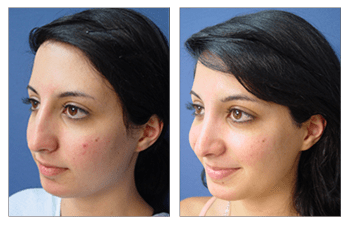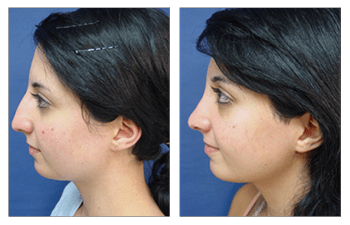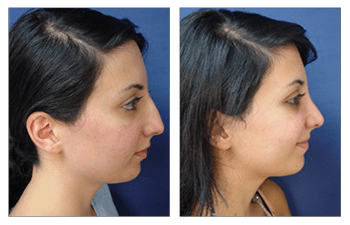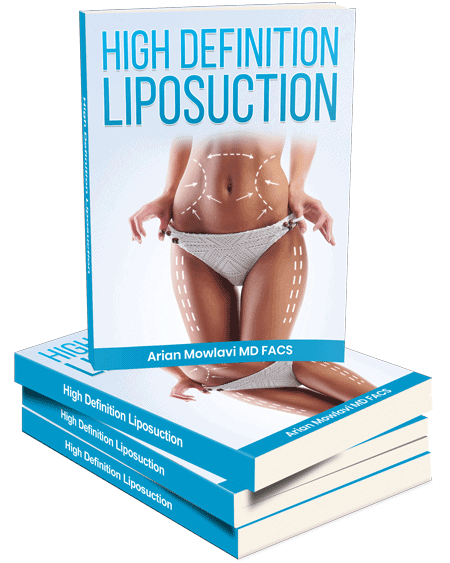 Open rhinoplasty recovery is divided into three phases which include the acute phase, the subacute phase, and the chronic phase. The initial acute phase lasts one week and it involves the earliest time that you can return to work and be presentable.
Open rhinoplasty recovery in the acute phase requires you to wear an external splint that protects your nasal bones from moving from their optimally corrected position.
This splint is kept in position 24/7 for the first week thus making it difficult to interact with others without them knowing that you have undergone rhinoplasty surgery.
After your first week of open rhinoplasty recovery, your splint and columellar incision sutures will be removed so that you can return to your regular job.
Interestingly, you will be asked to wear the splint at nights so that you don't inadvertently smush your nasal bones on your forearms or pillows when you are sleeping.
After one week, you will look fantastic and presentable with near full resolution of any swelling or bruising. You may take Arnica if you are a bruiser and desire to expedite your open rhinoplasty recovery but this is optional.
The nasal bones are typically fractured to be repositioned optimally and in order to eliminate any nasal hump.
Length of Open Rhinoplasty Recovery
The fractured nasal bones do require 2 to 4 weeks to refuse and be stable. This leads to the subacute phase of open rhinoplasty recovery which requires 4 weeks for completion.
During this 4 week period, patients are asked to avoid all physical activity that may lead to inadvertent mechanical stress to the nasal bones.
After 4 weeks, the nasal bones are fused and are protected against any movement. In fact, if you were to injury your nose, it will likely break at another region of the nose and not through the fracture lines which will be stronger than the rest of your nose (like a weld joint).
One month after your surgery, you will enter the prolonged phase of your open rhinoplasty recovery and be able to return to full physical activities with absolutely no limitations.
The final chronic phase of your open rhinoplasty recovery involves the gradual resolution of nasal tip swelling. Although your trip will be much improved from your preoperative tip shape, it will continue to get more refined over a one year period.
If you want to expedite the resolution of nasal tip swelling, avoidance of salty foods is advocated.
Please appreciate this 18-year female who demonstrates an open rhinoplasty with submucous resection of the septum and bilateral hypertrophied inferior turbinate.
Related Posts