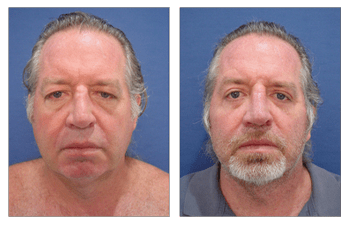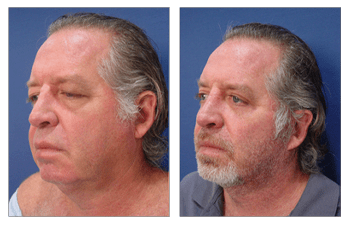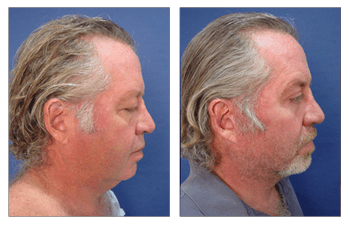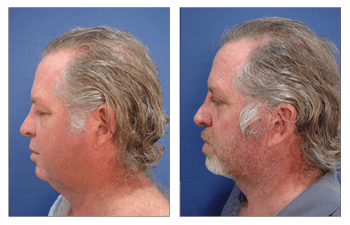 A 55-year-old male from Rossmore, CA 3 months following face and neck lift with upper and lower eyelid surgery and alarm rim grafts to the right ear as Dr Mowlavi's Face Lift Age Recommendations suggests.
Getting a facelift is not directly associated with age but rather with the aging of the body, and especially the face in this specific scenario. Facelifts can be done between the ages of 40 and 80, respectively. A face lift age recommendation may also be presented to each patient to obtain optimal result.
Aging of the face and skin is a combination of changes in the biological systems of an individual's body along with how well he or she has taken care of themselves throughout their life. Biological factors include the genes of an individual which associate with the way their family has aged; while environmental factors include but are not limited to the UV radiation emitted from the sun and activity levels along with what nutrients your body has been intaking.
Facelifts typically make the individual look 10 to 15 years younger depending on the previous state of the individual. The number of times this procedure is done is dependent on how young the individual wants to look as well as according to a face lift age recommendation.
While facelifts can have wonderful outcomes especially when done after a face lift age recommendation, it is important to keep in mind that the face and body must be in harmony with each other. It should be noted that while facelifts take several hours to perform, secondary facelifts are generally quicker. (- still working on it).
If you are interested in speaking with the doctor here at Cosmetic Plastic Surgery Institute, please contact us to schedule a complimentary consultation to discuss any questions, comments, and or concerns you may have.
Related Posts