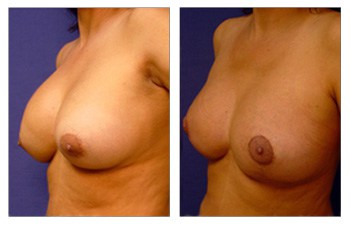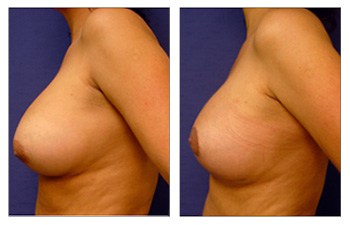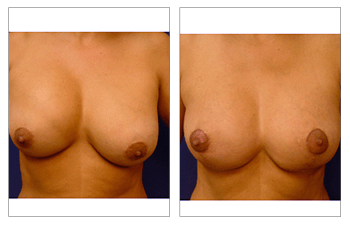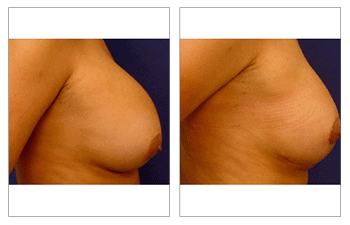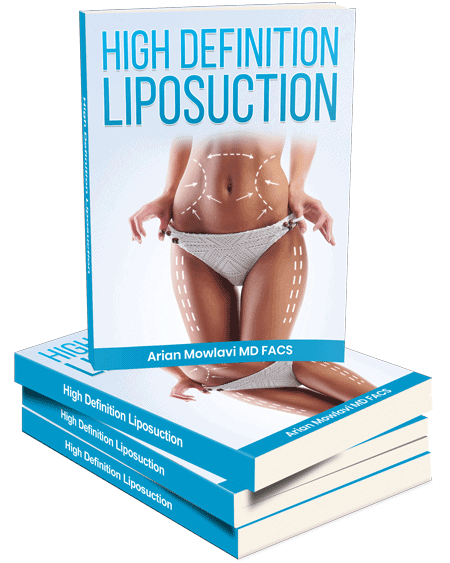 Nipple position is among the top concerns for patients interested in any breast surgery. A poor nipple position not only ruins your breast symmetry and overall appearance, but it also gives you an unnatural appearance that all plastic surgery patients want to avoid. A breast lift with implant to correct nipple position asymmetry may be a good choice.
While most patients would love to avoid incision lines during breast surgery, any surgery intended to correct nipple position asymmetry will require a breast lift. A breast lift with an implant to correct nipple position asymmetry gives our Newport Beach plastic surgery patients the opportunity to not only correct their nipple position, but also any size and shape desires they may have.
This patient came for a breast lift with implant consultation and presented various contour irregularities. She had right capsular contracture which resulted in breast implant malpositioning. You can see the bulging appearance in the right breast as the breast tissue sags, but the implant remains in place.
On the other side, the left breast implant sagged down with the breast, giving the appearance of nipple asymmetry. After the initial examination, she proceeded with a breast lift with implant replacement to correct her capsular contracture, breast size and shape, and her nipple position.
Breast lift with an implant to correct nipple position asymmetry must be performed by a board-certified plastic surgeon with an artistic eye. In order to achieve total breast and nipple symmetry, the left and right breast may be lifted to a different severity.
As such, the surgeon must measure twice and cut once as the aesthetic consequences of lifting one breast too much could be drastic. Our Surgical Team MD has an artistic eye combined with years of breast surgery experience that ensures a symmetrical final result. 
If you are concerned about your breast symmetry, contact Our Surgical Team MD at Cosmetic Plastic Surgery Institute in Newport Beach for a free consultation today. 
This is a 46 year old female 3 months following breast lift surgery and breast implant replacement with 550cc silicone implants.
Related Posts