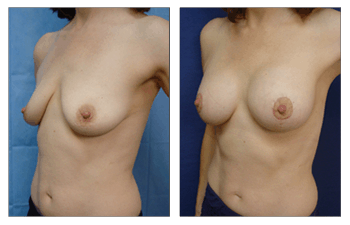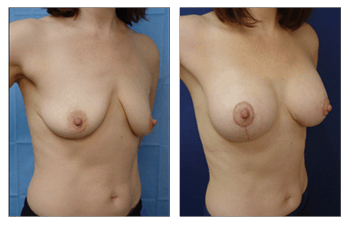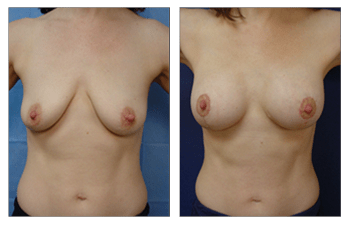 Breast lift with implant augmentation in Los Angeles is a common desire for anyone in Southern California that is looking for a high-quality breast transformation. With several high-end teaching hospitals and clinics, Los Angeles is a hotbed for young, up and coming plastic surgeons looking to make their mark. However, it is easy to get caught up in the allure of the city and culture.
When researching a breast lift with implant augmentation in Los Angeles, it is critical to focus solely on the quality of the surgeon's work. A breast lift with implant augmentation in Los Angeles may sound like your dream surgery, but the reality is no surgeon is perfect and proper research must be done to give you the best chance to receive your dream outcome. Finally, a breast lift with implant augmentation in Los Angeles may come with necessarily inflated prices due to the location so doing your research may save you some money in the long run as well.
Breast Lift with Implant Augmentation Results
At Cosmetic Plastic Surgery Institute, our breast specialist Dr. Mowlavi MD FACS utilizes a carefully mastered breast lift with implant technique to fully optimize the breast outcome. Here is a 39-year-old female patient that needed a bilateral breast lift with implant augmentation to achieve her ideal breast appearance. By using a modified vertical mastopexy technique, Dr. Mowlavi is able to reduce the strain on the incision lines to facilitate incredibly successful healing.
A breast lift scar is one of the primary concerns of any patient looking for breast surgery. This patient demonstrates a barely visible incision line only 6 months after her surgery. Another concern for any breast lift with implant surgeon is achieving breast symmetry after the surgery. It takes a trained and experienced eye to understand the effects of a breast lift on the size of the breast mounds. With this in mind, you will be guided on your initial consultation to picking the perfect implant size and shape to bring you to your desired look on both breasts.
If you are interested in a breast lift with implant augmentation in Los Angeles and arrived on this page, contact us today for a complimentary in-person or virtual consultation with Dr. Mowlavi MD FACS.
This 39-year-old female 6 months following bilateral breast lift and implant augmentation with 270cc moderate profile silicone gel implants Breast Reconstruction.
Related Posts