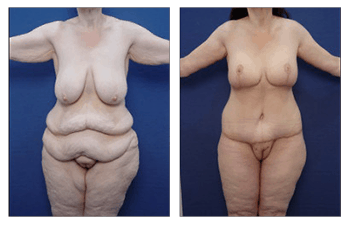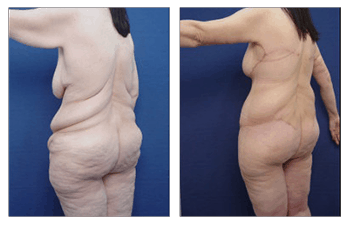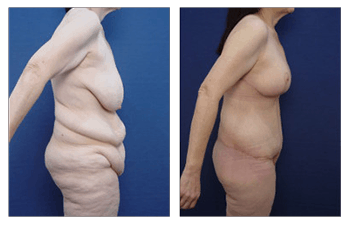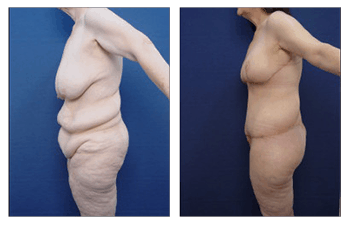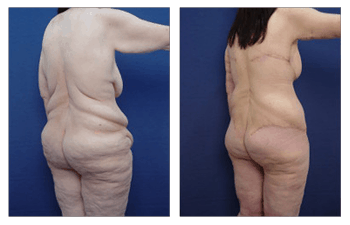 Constriction armband deformity can occur following an arm lift surgery using Brachioplasty techniques. Constriction armband deformity refers to the creation of a tight ring around the arm which can create a contour deformity.
When the tightness is moderate, it will merely compromise your aesthetic lines. If the tightness is severe, the band can even create functional concerns related to impeding blood flow.
The risk factor for developing constriction armband deformity in these patients remains the presence of constriction bands preoperatively.
This is why it is so important to complete a thorough exam of patients in order to ensure that a preoperative constriction band is not present. Traditional Brachioplasty utilizes a bi-elliptical excision of the underarm skin redundancy.
How to Avoid Worsening a Constriction Armband Deformity Following an Arm Lift
In order to avoid worsening a constriction band, the traditional underarm excision pattern must be modified to avoid the excision of skin in areas of arm banding.
In fact, the segments of arm banding preoperatively indicate the limits of circumferential arm tightening.
This means that the constricted band region sets the maximum reduction in arm circumference possible. All the other areas of the arm should be brought down the constriction band circumference.
As such, the constricted band will no longer be the tightest region! Occasionally, a plastic surgery maneuver, termed "Z plasty" can be performed to release the band by making it looser.
"Zplasty" utilizes tissue rearrangement principles almost like a puzzle and allows your surgeon to transfer skin from looser areas to the tighter region, i.e. the constriction band region.
Patients can now be reassured that they can avoid constriction deformity following comprehensive evaluation and meticulous skin excision design.
When you evaluate for arm lift surgery, you must make sure that the before and after outcomes eliminate constriction armbands by avoiding further tightening of the constriction armband deformity.
Please appreciate how this 53-year-old female eliminated constriction armband deformity.
Related Posts