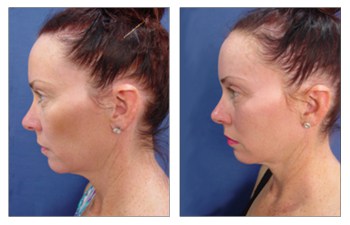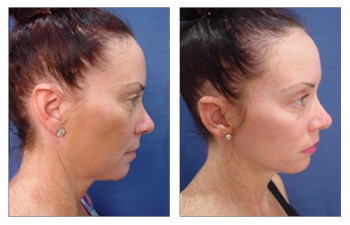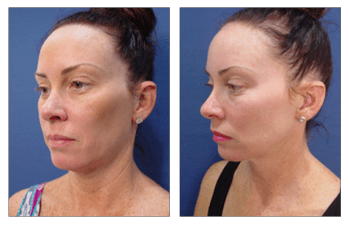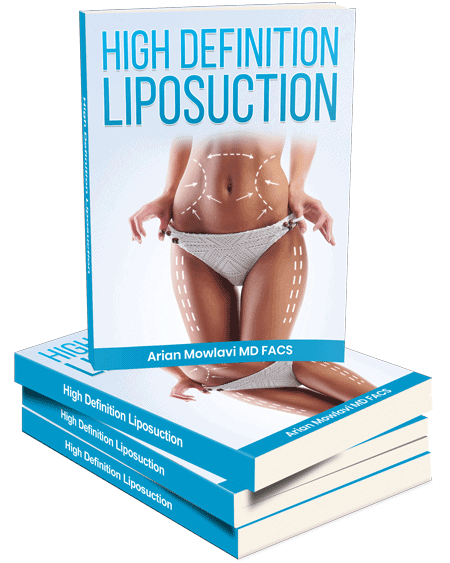 This female patient decided to use VIORA Reaction™ to address her facial skin appearance. Notice the improved skin quality and tightness in her before and after photos. VIORA Reaction is a radiofrequency device for treating sagging skin and body contouring.
VIORA Reaction Is Safe!
VIORA is a safe and painless non-invasive procedure which not only affordable but has no downtime while giving consistent results for body contouring, lifting and tightening of the skin.
VIORA Reaction skin tightening treatments are suitable for every one of your problem areas on your body and face.
The most commonly treated areas of VIORA Reaction are facial areas such as around the eyes, cheeks, forehead, neck, jowls, and décolleté, but VIORA is also effective for treating sagging skin of the abdomen, thighs, and arms.
If you are interested in a Viora reaction procedure, schedule a complimentary consultation with Our Surgical Team and his professional esthetician today.
If you are unsure of which skincare procedure you need, check out the other skincare pages such as the Viora Page or our general Skin Care Page.
What our patients have to say…
"Our Surgical Team has an extraordinary bedside manner. In all aspects of my medical needs. He, along with his staff performed amazing feats for me as a patient traveling from out of state.
They work like a fine art painting being fine-tuned and the concerns of the patient were always addressed and resolved efficiently.
The medical profession is blessed with Our Surgical Team. My veins are flowing again, my eyes can see again and my back pain is gone. He goes beyond plastic surgery and I have found a surgeon I can count on for life." – Wendy W. Norwalk, CA.
This 38 years old from long beach status post 10 sessions of Viora Reaction contouring treatments for neck and eyes.
Related Posts