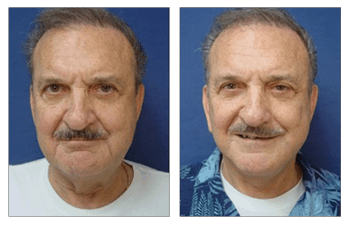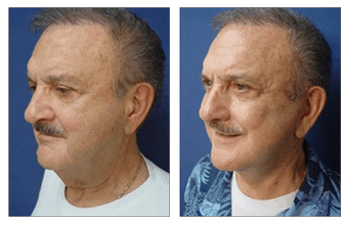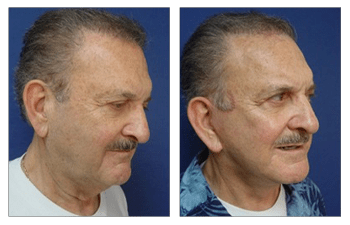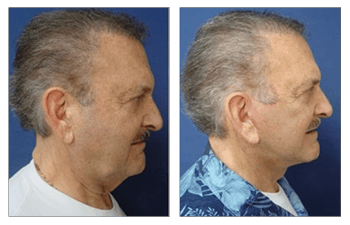 Unappealing neck lift scars are typically avoided due to the surgical technique and leverage utilized by Mowavi. Neck lift incisions typically follow around the ear strategically so that incision lines are not visible.
In the front of the ear, the incision follows the helical root and cheek junction where there is a change in the hue of the skin from a pink to white, respectively.
Then the incision follows into the ear so that it is not visible. Next, it hugs the junction of the earlobe with the lateral cheek prior to extending to the back of the ear. Finally, it curves around onto the posterior hairline.
In general, neck lift scars are avoided by virtue of avoiding undue tension when repairing the skin incisions. Avoidance of tension in the neck lift incisions is accomplished by using the dual plane extended platysma/SMAS which transfers the tension from the skin to the muscle layer.
When tension is required on the incision line, the tension is directed to the back of the ear where it is not visible. Additionally, all attempts are made to avoid any tension at all on the posterior neck hairline.
Eliminating Neck Lift Scars
This maneuver eliminates not only a neck lift scar along the hairline but also avoids any hair loss. Hair loss, or alopecia, must be avoided in order to achieve optimal neck lift results.
When evaluating neck lift before and after photos, it is critical to make sure that there are no neck lift scars as this is evidence of a poorly performed neck lift. With the advent of the dual-plane extended platysma/SMAS technique neck lift scars are a thing of the past.
When this technique is combined with strategically placed incision lines, your neck lift incision lines should be transparent. This means achieving all of the benefits of a neck lift without the stigma of having had surgery.
Please admire this 65-year-old male who demonstrates an incredible facial rejuvenation without the stigma of neck lift scars.
Related Posts