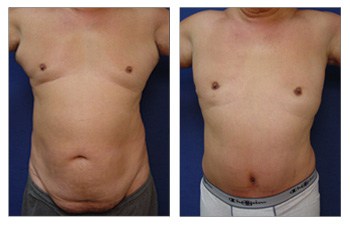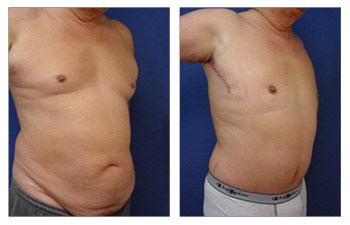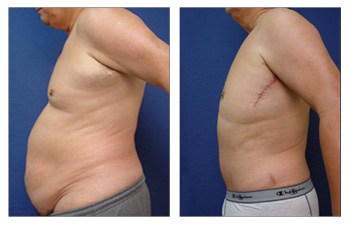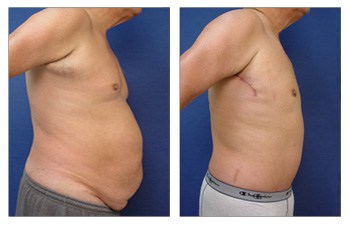 A tummy tuck for males is the perfect surgery to reduce abdominal girth. As seen in this 61-year-old Newport Beach plastic surgery patient here, a tummy tuck will allow you to get a significant reduction in your belly and waist size.
The male tummy tuck reduces abdominal girth by eliminating excess fat and skin. This includes the surgical excision of the excess belly skin, which aids in removing stretch marks and redundant skin.
While a tummy tuck differs from HD abdominal etching, an often unreported advantage of a male tummy tuck is the possible long-lasting weight loss. This is thought to be a result of the elimination of fat cells in the stomach which leads to an overall decrease in hunger.
Both men and women often research tummy tuck specialists, whether it be for concern of weight loss, excess skin, or excess fat. A tummy tuck for reducing abdominal girth and size will include the removal of the excess abdominal skin by a low incision.
While the idea of a visible incision is off-putting to some, a trained male tummy tuck specialist can strategically hide this in your pant line.
Contrary to what you may have heard or seen on the internet, there is no workout or diet that can target specific areas of fat. Therefore, it is common to need a male tummy tuck to reduce abdominal girth because the fat in this area is quite stubborn to traditional fat removal methods.
By reducing abdominal girth with a tummy tuck from a trained male tummy tuck expert, the overall aesthetic appearance of your stomach will be improved and belly button size and location will be corrected.
Another advantage of going to a high definition liposuction expert for your male tummy tuck is their ability to use to HDL Body Scale to determine the possibility of simultaneous abdominal etching to bring you to a perfect 9 or 10 on the body scale. This is only possible if you do not need any muscle repair (muscle plication) during your tummy tuck.
If you are interested in a tummy tuck to reduce your stomach size and girth, we highly recommend doing extensive research and combing through before and after results.
Owner of Cosmetic Plastic Surgery Institute, Dr. Arian Mowlavi, is a trainer in the field for body contouring, including tummy tucks, for both women and men. Contact us for a complimentary consultation with Dr. Mowlavi today.
This 61-year-old male status post bilateral gynecomastia, upper body axillary lift as well as tummy tuck surgery.
Related Posts