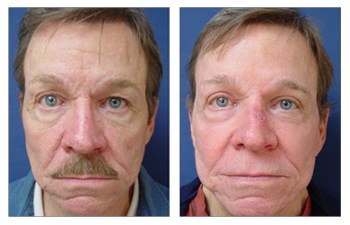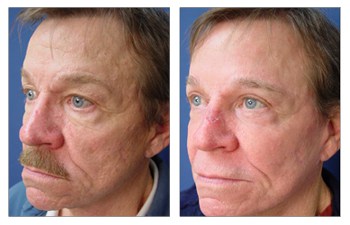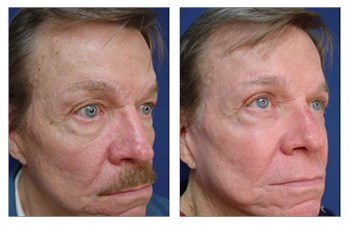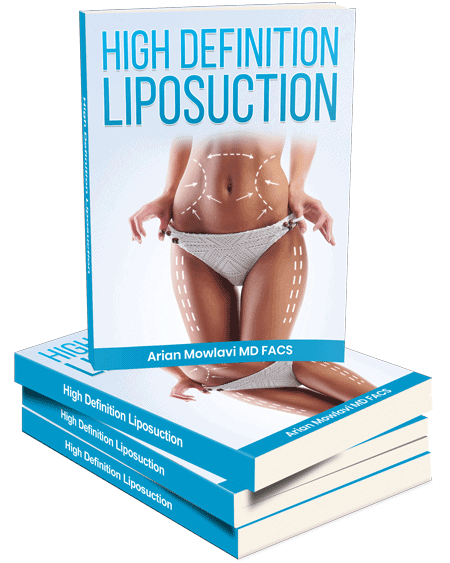 If you are interested in making your face look younger, laser facial resurfacing is the treatment for you. Laser facial resurfacing is an extremely popular procedure at the cosmetic plastic surgery institute. This treatment is used to treat acne scars, reduced wrinkles and facial lines, address skin drooping, and improve pigmentation.
Laser Resurfacing Procedure
This amazing procedure is achieved through the use of the RENUVION helium plasma laser. Our Surgical Team is one of the nation's leading trainers for the RENUVION device.
The RENUVION allows us to achieve transformative laser resurfacing before and after results by removing the outer layer of the skin to rejuvenate the face while also tightening the skin in the neck. This is all done in one procedure and results in a tight, defined jawline to go with your newly resurfaced face.
Laser resurfacing before and after photos should be reviewed thoroughly when choosing the right specialist for your treatment. Laser resurfacing before and after results should demonstrate not only the elimination of all signs of facial aging but also result in a natural look.
In addition, results should include a decrease in the appearance of facial fine lines and an improvement in skin tone and complexion.
Patients must also be aware that laser resurfacing before and after photos are most commonly taken at least 3 months following the procedure so that the skin is fully healed. RENUVION skin resurfacing often requires 2 weeks of healing and 4 to 6 weeks for the redness to go down following the procedure.
If you have scars or damage from the sun's UV rays, laser resurfacing before and after results may show an improvement in the damaged regions. We encourage you to view Our Surgical Team's RENUVION laser resurfacing before and after results to appreciate what facial resurfacing can accomplish for you.
Please observe this 67-year-old male patient following facial resurfacing with the RENUVION, upper eyelid surgery and fat grafting to the cheeks.
Related Posts