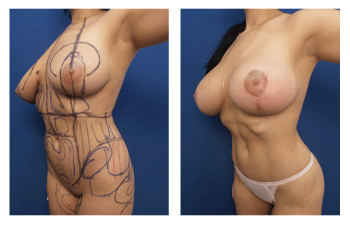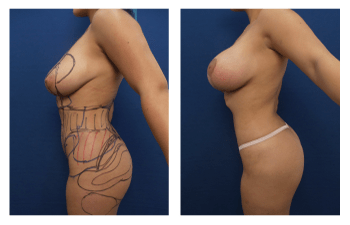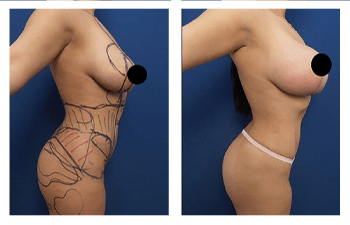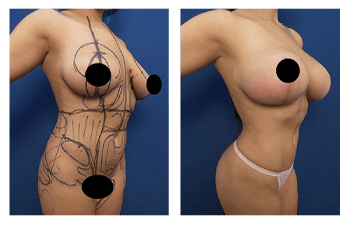 High Definition Liposuction Near Me
Patients desiring high definition liposuction near me contact the office routinely for a complimentary consultation. The reason why so many patients desiring high definition contact us is the experience, skill and pioneering approach but it also has to do with stringent postoperative requirements for high definition liposuction.
To start with, this technique of liposuction requires the use of VASER energy. VASER liposuction utilizes ultrasound energy to emulsify or melt the fat cells from a solid to a liquid state.
Melting fat has multiple advantages including:
a) Ability to comprehensively remove both the deep as well as superficial fat
b) Convenience of avoiding contour irregularities by virtue of the fact that liquid fat settles down uniformly, creating a smooth contour.
However, the liquid fat does not convert back into its solid form until 10 days following surgery.
As patients begin to stand up for longer durations over the first 10 days, the liquid fat may settle in areas of dependence (lowest region of the liposuctioned areas). As such, these areas require continual lymphatic messaging with drainage over the first 10 days prior to the fat solidifying.
All high definition liposuction patients at our office must commit to five postoperative lymphatic messages over the first 10 days. You can now appreciate why patients in our area will have beneficial convenience in completing our regimented postoperative protocol.
Interestingly, a large number of our liposuction patients are from out of the state or even travel internationally; these patients are required to spend the first ten days following their liposuction.
We have secured corporate rates at well-renowned hotels near us including the Ritz Carlton and Monarch Beach Resort where our out of town high definition liposuction clients can stay. There are other options for hotels as well.
If you live within one to two hours of our office, you too can take advantage of undergoing high definition. If you are traveling from far away, we will ensure that you have comfortable nearby accommodations and even personalized nursing care if you need it.
Please appreciate the changes this 25-year-old female patient was able to achieve as a resident in Laguna Beach.
Related Posts