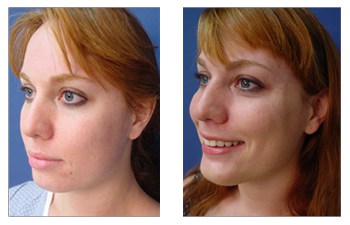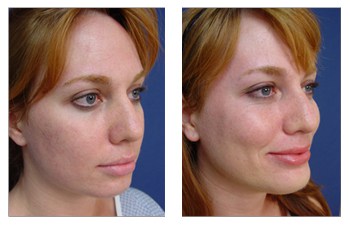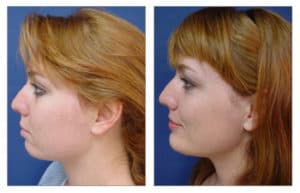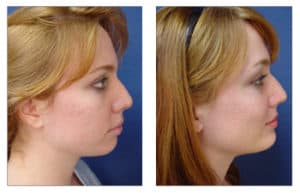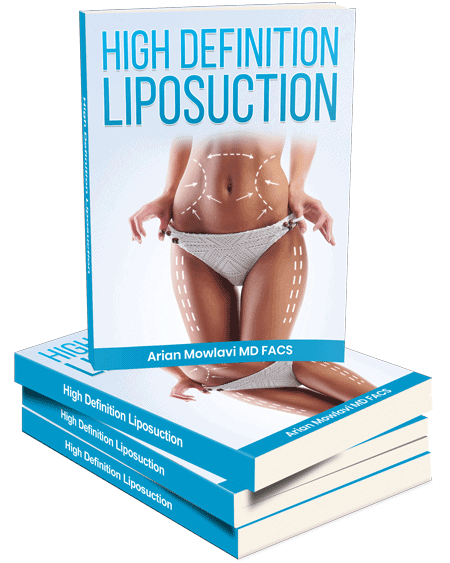 Facial appearance is heavily influenced by the appearance of your jawline and chin. Chin augmentation surgery is often sought out by individuals who desire an enhanced underlying facial structure, and an improved symmetry of facial features.
Additionally, this surgery can improve the overall definition of the jawline, and resolve the appearance of the infamous double chin.
The double chin appearance can occur from either weight gain or loose and sagging skin due to aging or genetics. Chin augmentation surgery results in the rounding or decreasing of the downward projection of the chin, or augmentation using implants.
Fillers are often utilized for minimal augmentation of the chin. At the Cosmetic Plastic Surgery Institute, Our Surgical Team utilizes Radiesse dermal fillers that last from 12 to 18 months.
He uses chin implants for more moderate to extensive augmentation. The most common method of this surgery is using implants, placed around the jaw bone.
Process of Chin Augmentation Surgery
An incision is made either under the chin or inside the lower lip, a pocket is made and the implant placed into the pocket. Some chin implants are fixed to the mandible, while others are held in place by the pocket itself.
Furthermore, depending on the degree of augmentation, a cosmetic surgeon may alter the jaw bone to further enhance the facial profile, followed by the addition of implants.
If you are bothered by your recessed or "weak" chin, or you feel your facial features lack proportion, this can help you feel more confident in your appearance.
When considering this, it is important to consult with an expert specialist for your treatment, given the highly delicate and visible nature of the region.
Please contact us at the Cosmetic Plastic Surgery Institute for your free chin augmentation surgery consultation today!
A 24-year-old female patient 3 months after her chin augmentation surgery with a silicone implant to improve her overall facial aesthetic.
Related Posts