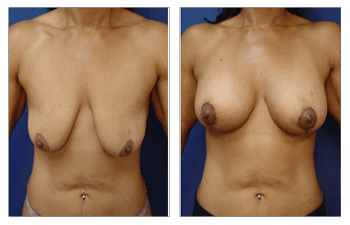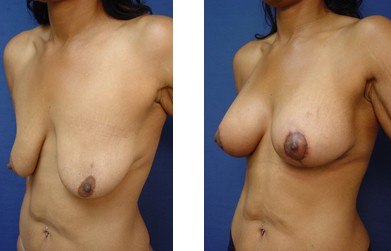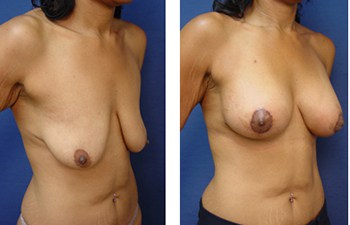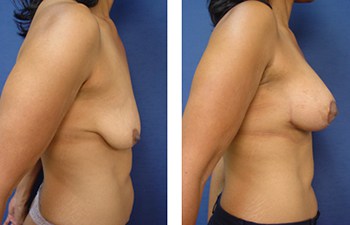 A breast lift with implants cost is determined by several factors that include the surgeons' fee, anesthesia fee, facility fee, and cost of the implants. The first three factors are most affected by the time required to do a breast lift and simultaneous breast implant augmentation.
At our facility, we perform a simultaneous breast lift with implants in less than 3 hours. This equates to one and a half hours of surgical time per breast.
The three hours of operative time for this procedure is considered lower than the average of 4 to 5 hours nationally and allows us to keep your cost reasonable. The operative time is also affected by overall size, with more generous breast sizes requiring more operative time.
The final fee is determined by the chosen implant and can range from 1000$ to 2000$ depending on the type, saline versus silicone, and brand of implant, Allergan, Mentor, Scientia, Ideal, chosen.
Exceptions of Breast Lift with Implants Cost
This price obviously includes two implants or a pair of implants to complete your breast surgery. The only exception to the breast lift with implant cost involves patients who have really saggy nipple and areolas, where the nipple and areola literally point down to the ground, termed grade IV ptosis.
For these patients, staged breast surgery is required where the breast lift is performed first. The patient then returns to the office after 3 months for breast implant augmentation. The breast lift with implants cost is significantly more than the simultaneous surgery by virtue of having two separate surgeries.
If you are not sure whether you can be covered in a single surgery or if you will require a two-staged surgical process, we urge you to make a complementary breast consultation with our team.
41 year old female following bilateral breast lift and augmentation surgery.
Related Posts