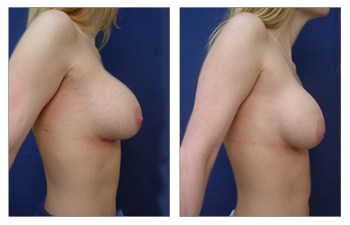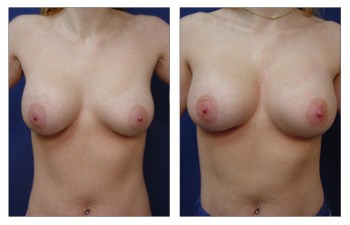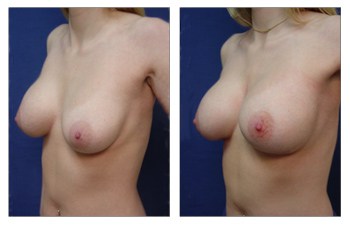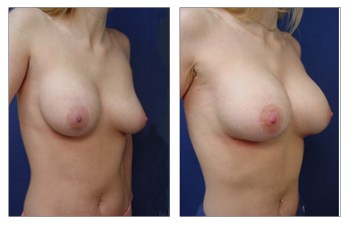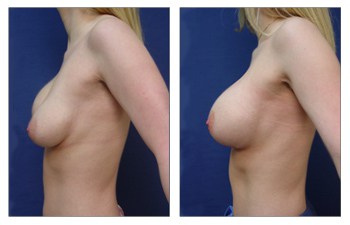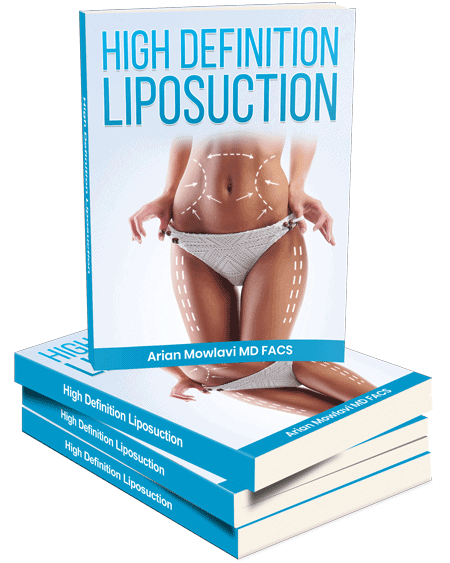 A breast augmentation revision of deflated related implants is extremely common revision surgery. Breast implant deflation is an unfortunate body contouring deformity seen in this patient here. Depending on your implant type (saline vs silicone), there are various ways to treat this contour irregularity.
This patient had prior breast augmentation surgery with saline implants. Saline deflation is evident almost instantly due to its thinner shell compared to the silicone. You can notice the evident deflated left implant in the before photos. Therefore, you must attend to this immediately to resolve the evident appearance of a deflated implant.
However, just removing the implant is not enough to complete the breast augmentation revision. Your surgeon must also aim to attain breast symmetry through your revision surgery.
This is done by replacing both implants, not just the deflated ones. At your initial consultation for the revision surgery, you will be resized for new implants. This gives the patient the opportunity to also adjust her desired size. In the case of this patient, she wanted to go bigger in size.
At Cosmetic Plastic Surgery Institute, we keep a full stock of all implant sizes to offer you a complete sizing consultation and ensure you choose the perfect implant size. One major, underreported key to implant sizing in that once the implant is actually placed in the breast mound, it will appear 5% smaller than how it looked during the initial consultation.
If your breast implants look similar to this patient shown here, you likely have a deflated implant. Whether your implants were silicone or saline, a breast augmentation revision surgery will correct this deflated appearance.
A breast augmentation revision or deflated implants occurs in 2 simultaneous phases: implant removal and new implant augmentation. As such, you must be sized for new breast implants that will result in asymmetric postoperative appearance. Contact us today to schedule your complimentary consultation today.
Please see this 31 years old female following her breast augmentation revision of the deflated implant.
Related Posts