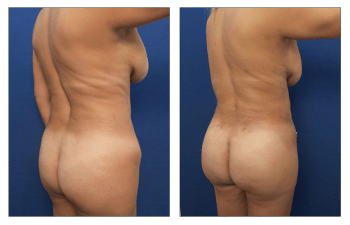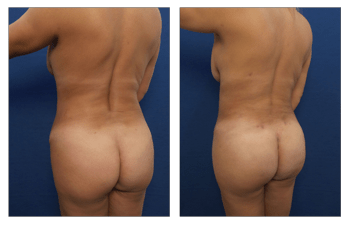 Brazilian butt lift revision recovery is dependent on the measures are taken to achieve your ideal buttock shape. The measures required for your redo may be as simple as minimal liposuction feathering of undesirable prominences of the buttock mound.
Others may need larger excisional surgeries such as buttock tucks which are meant to remove moderate to severe skin redundancies. Most patients do require not only correction of the buttock mound but also a revision of the body contours as well.
As such, most patients do need general anesthesia for their sedation and the anesthesia meds due need a few days to work their way out of you. Patients requiring minimal or limited surgical maneuvers, such as light liposuction and minimal to moderate volume transfer to the buttock will feel better early after surgery.
These patients can expect to return to physical activities within 10 days to 2 weeks following surgery. At the other end of the spectrum, patients may require a lower body lift which will dramatically lift and contour the buttock mound.
These patients do require on average a full month prior to being able to return to physical activities. If you are interested in learning more about Brazilian butt lift revision an initial evaluation is required. Enjoy this before and after gallery for BBL's.
Following your evaluation, you are provided a customized outline of what will be required to achieve your butt transformation. Your surgical plan will best affect your Brazilian butt lift revision recovery.
Brazilian Butt Lift Revision Recovery
Brazilian butt lift revision recovery is made easier on you using long-acting numbing medication that is intended to keep your pain levels in check for the first four days. The more active you are in the early days following surgery the quicker your recovery will progress.
The lymphatic messages in particular help patients most during the Brazilian butt lift revision recovery period. The pressure applied during lymphatic massages results in reduced conduction of pain nerves, termed nerve desensitization.
Please see this 46-year-old female who was able to return to her occupation within 10 days.
Related Posts