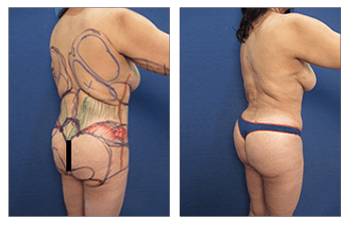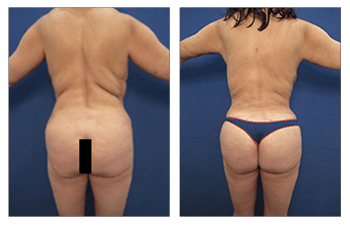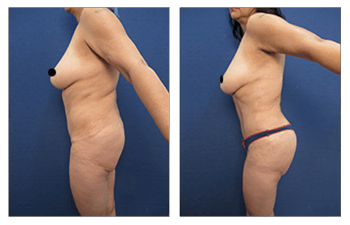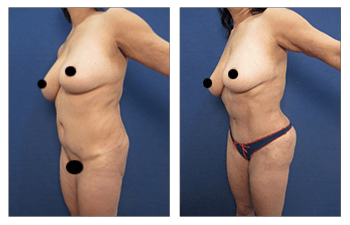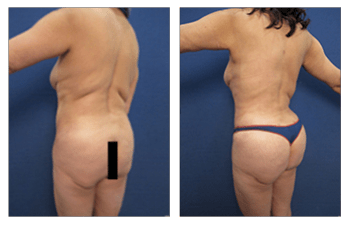 Please see this 54-year-old female who underwent BBL revision near me.
BBL revision near me is a commonly sought out search on Google. Any type of surgery is demanding on the body. Having a BBL revision near you has many advantages. Being close to the plastic surgeon in charge of the BBL revision makes both the surgeon's and patient's job easier. The surgery starts as early as your pre-operative planning.
Oftentimes patients have many questions, all of which may not be necessarily answered in one consultation. Having the ability to visit the surgeon's office for any questions or concerns makes the entire process of planning your plastic surgery easier. Additionally, should a patient have questions about their recovery, the plastic surgeon's office is close by to assist them.
At the Cosmetic Plastic Surgery Institute, Dr. Mowlavi institutes a comprehensive postoperative care plan. Part of this plan includes regular post-operative visits. Even after the surgery is done, the surgeon's job is not done. Dr. Mowlavi ensures you are not only satisfied with your BBL revision results, but you are able to smoothly transition back into regular activities, including getting back to work.
While the surgery is very demanding on the patient, the recovery can be difficult as well. An area of the body that has been operated on more than once requires careful patient care and attentive post-operative recovery. Patients undergoing BBL revision will typically be required to complete a regimented postoperative lymphatic message protocol.
Messages are required to ensure a smooth body contour following ultrasound-assisted liposuction. This is because patients who have already undergone a BBL have typically undergone global liposuction. Following liposuction, the tissues will build up significant scar tissue. This scar tissue makes the repeat fat harvesting, i.e. liposuction, more difficult, and postoperative drainage potentially more prolonged.
As a result, patients undergoing BBL revision near me are seen in the office every day or every other day for a two week period. At each one of these postoperative appointments, patients undergo a one-hour lymphatic massage by our team to ensure proper drainage of fluid. Even though a majority of our patients travel from the entire country to take advantage of our BBL revision expertise, there is no doubt that patients desiring BBL revision near me will have an easier recovery by virtue of being able to recover at the comfort of their own home.
Patients desiring BBL revision near me should make an attempt to complete a complimentary virtual consultation well prior to their surgical date. This is because thorough planning is critical to ensure a successful BBL revision outcome. This means optimizing your nutrition by maintaining a high protein diet which is evaluated with a blood test to check your albumin levels. We will also check your blood count to ensure that your surgery can be completed safely.
We do understand that not everybody can find the best plastic surgeon for their BBL revision near them. Fortunately, Dr. Mowlavi has been in the business of changing lives for nearly two decades. His experience has allowed him to form connections with amazing post-operative care homes and experienced caretakers. If you are not a local to Orange County, you can still have your BBL revision and recover like you are at home.
Related Posts