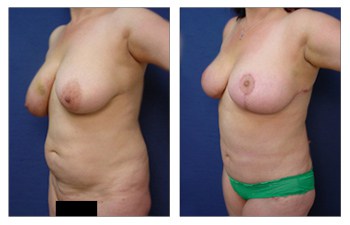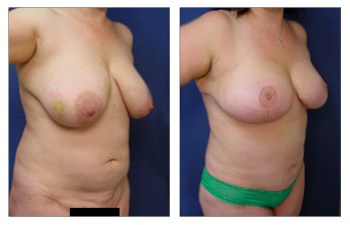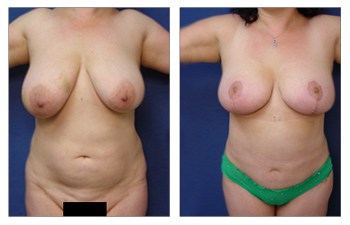 There are several ways to perform a breast lift, or mastopexy, surgery. However, not all breast lift techniques yield consistent results. Let's go through the various breast lift types to see which is best for you!
Breast Lift Types
There are 3 major breast lift types that each have pros and cons: a periocular lift or donut lift, a traditional mastopexy, and a vertical mastopexy. A donut lift is desirable for patients who fear a breast lift scar. Unfortunately, this surgery often delivers a suboptimal lift and is limited in the amount of skin it can excise. The traditional breast lift is able to remove large skin volumes and includes 3 different excisions.
The issue with that design is it does not allow for a simultaneous implant augmentation so if you are looking for a breast lift and decide you also need more volume, this breast lift is not ideal for you. Finally there is a vertical mastopexy that allows for good lifting volumes as well as a simultaneous implant if needed.
Dr. Mowlavi's Breast Lift Technique
At Cosmetic Plastic Surgery Institute, Dr. Mowlavi performed hundreds of breast surgeries and many breast lift type every year. He has developed a modified vertical mastopexy design with an inverted T Weiss pattern to create beautiful breast size, shape and harmony with the upper abdomen.
His breast lift protocol not only creates amazing surgical results, but also facilitates beautiful incision line healing due to distributing the skin tension in a healthy way.
This 48-year-old female was happy with her breast lift type but needed to correct her sagginess. She had a breast lift at Cosmetic Plastic Surgery Institute and is seen 1 month after surgery. Notice the beautiful incision line healing which is only at 40% healed. At the 6 month mark, this scar will be 80% faded and barely visible.
If you are interested in which breast lift you may be a good candidate for, contact Newport Beach plastic surgeon Arian Mowlavi MD FACS for a complimentary consultation today.
This 48-year-old female 1-month following mommy makeover with a bilateral breast lift and mini tummy tuck surgery after choosing the best breast lift type for her. The patient has improved her overall silhouette following breast and body contouring.
Related Posts