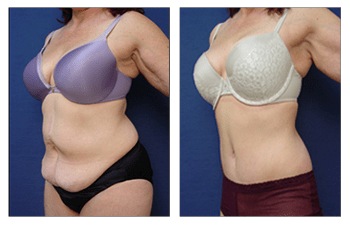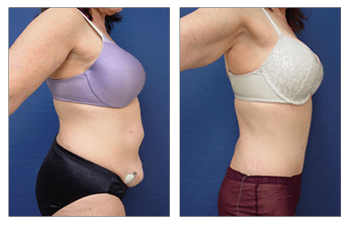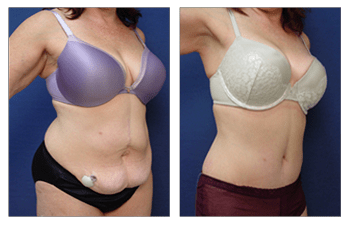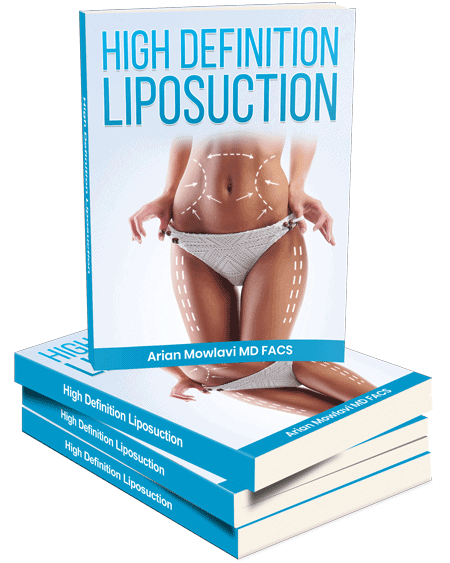 Tummy tuck alternatives include either a less invasive mini tummy tuck or skin tightening. A full tummy tuck provides the advantage of not only maximally removing the skin from your belly (typically will be able to remove the skin from your pubic region to above your belly button) but also tightening your abdominal muscles (so you don't look bloated). Two tummy tuck alternatives exist and these include:
A mini tummy tuck option removes a wedge excision from the pubic and lower abdominal region (well below the belly button). The indications for a mini tuck include:
a) Minimal to moderate skin redundancy in comparison to moderate to severe skin redundancy that can be accommodated with a full tummy tuck.
b) Minimal muscle looseness (medically called diastasis). Since a mini tummy tuck avoids extensive undermining, it does not allow access to the abdominal muscles which as a result cannot be tightened.
Tummy Tuck Alternative Vs Mini Tummy Tuck
But as an advantage, a mini tummy tuck provides the ability to undergo simultaneous liposuction of the entire abdomen merely because there is no undermining.
Following a consultation with Mirzania, patients will have the opportunity to determine whether a mini tummy is a more effective tummy tuck alternative based on their needs.
skin tightening utilizes energy to tighten the skin with minimally invasive maneuvers. Using narrow delivery probes, the skin can literally be tightened using tiny port sites measuring less than 4mm each.
The energy is delivered to the undersurface of the skin dermis via a small plasma flame that results in collagen shortening and skin tightening which has been termed subdermal coagulation.
Subdermal coagulation skin tightening can be performed in less than 10 minutes and over any areas of minimal skin redundancy over the underarms, neck, back, flanks, and medial thighs.
The main advantage of skin tightening is that it can be performed simultaneously with liposuction. We provide two tummy tuck alternatives to our body contouring patients when skin redundancy needs to be addressed.
Please see our 47-year-old female who underwent a mini tummy tuck for her abdominal contouring as well as skin tightening and liposuction over her back.
Related Posts