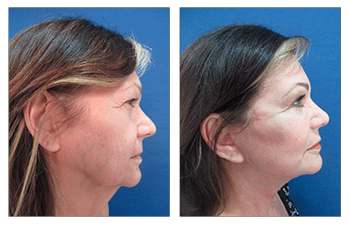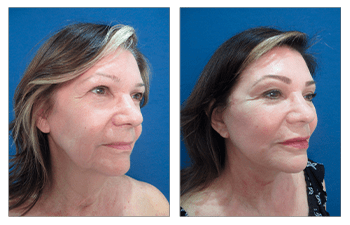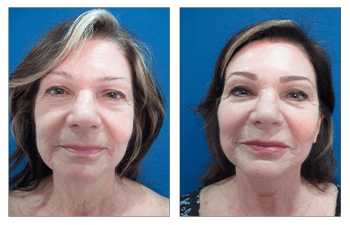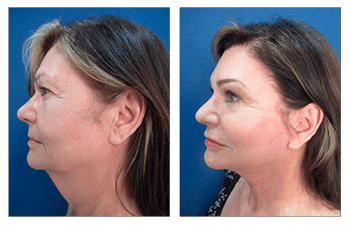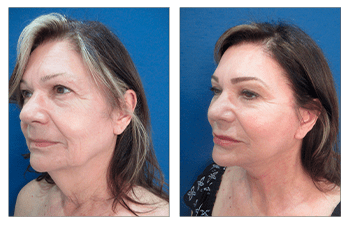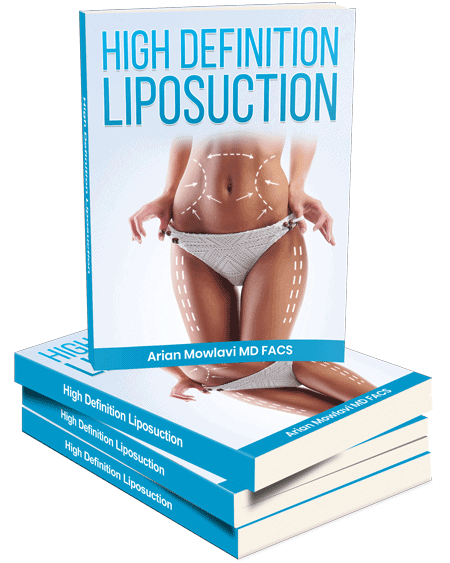 A 67-year-old female patient demonstrates how to get natural facelift results.
If you are interested in natural facelift results, you will be interested in the SMAS facelift. While typical facelift procedures only operate on the shallow facial tissue, the SMAS facelift also works to tighten the underlying facial muscles as well. Operating on the shallow facial tissue alone can result in excess tension, clumping, and unwanted aesthetic side effects.
To produce the most natural facelift results, all the facial tissues and muscles are uniformly pulled tight. When it comes to natural facelift results, tension is an important aspect, which is why finding an experienced surgeon is critical.
The right surgeon will pull the skin taut enough to convey a smooth complexion but also knows not to put any unnecessary tension on the skin. Too much tension can cause side effects like scar migration, where scars move into more visible regions along the neck, or pixie ear deformity, which completely pulls the earlobe out of visibility.
The correct tension can leave remarkable results, including more defined facial features and amazing facial contour. Furthermore, implementing the SMAS as well as facial tissue during the facelift procedure allows the surgeon to distribute the tension among multiple tissues and muscle layers. This prevents clumping of the facial tissue under the skin, producing a much more youthful, natural facelift result.
Not only does the SMAS facelift avoid unwanted side effects, but following the surgery, recovery time is often short and scarring heals effectively. An experienced surgeon will operate to minimize bleeding, improving the efficacy and speed of recovery.
Minimal bleeding leads to reduced swelling, followed by a quicker recovery period, patients find they are back to their natural look in no time. If you are interested in a facelift with natural facelift results please call Dr. Mowlavi today for your free consultation.
Related Posts