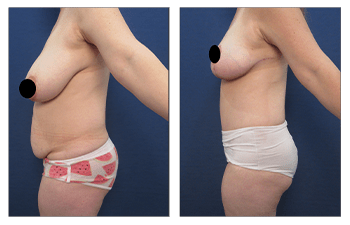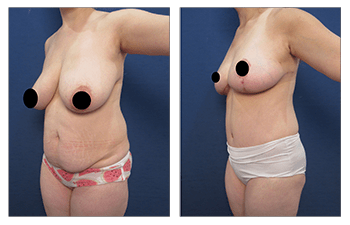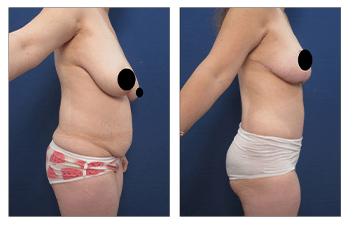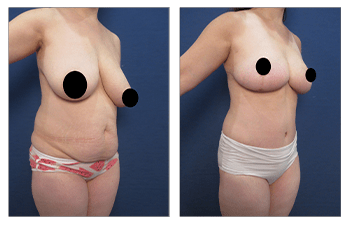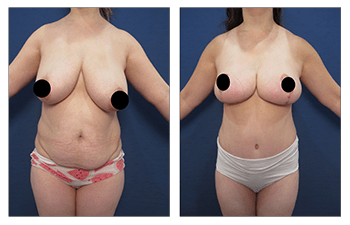 Creating the best belly button for a tummy tuck is important. The umbilicus or belly button is a central abdominal feature in both men and women. Located along the midline, the umbilicus is a small depression in the abdomen that plays a fundamental role in the overall aesthetic of the abdomen and the body as a whole.
Successfully locating the neo-umbilicus is crucial to optimizing an abdominoplasty and creating the best belly button for a tummy tuck.
Even the slightest alteration of one or two millimeters can attenuate the results of a procedure. In the past, efficiently pinpointing the location of the neo-umbilicus has been difficult, especially considering a majority of techniques attempt to locate the neo-umbilicus following the tummy tuck procedure.
In this case and in the case of procedures involving full muscle plication and umbilicoplasty, creating the best belly button for a tummy tuck has been problematic.
Alternative techniques provide a reasonable solution to the problem, but still, leave plenty of room for error. One technique involves pinpointing the umbilicus location before fulling redraping the abdominal skin; however, this is merely a rough estimation.
Another technique in creating the best belly button for a tummy tuck proposes locating the umbilicus using other physical landmarks such as the xiphoid and pubic symphysis. Unfortunately, this technique fails to take into account every patient is unique and the best belly button for a tummy tuck can vary from patient to patient.
Creating The Best Belly Button For A Tummy Tuck
At the Cosmetic Plastic Surgery Institute, Dr. Mowlavi implements his very own technique to find the optimal location for the umbilicus.
A successful tummy tuck procedure requires perfect placement of the umbilicus, locating the position of the umbilicus on the superficial layer of skin, and skillfully shaping the umbilicus. The umbilicator offers an innovative solution to creating the best belly button for a tummy tuck.
The umbilicator is a small stainless steel marble. Before redraping the abdominal skin, the umbilicator is attached to the umbilical stock. After the skin is redraped, the surgeon can precisely locate the umbilicus by feeling over the abdominal skin for the umbilicator.
A simple incision is made where the neo-umbilicus will be located and the umbilicator's properties allow it to be easily excised. The umbilical stalk can be sewn to surrounding skin to complete the neo-umbilicus; thus, avoiding any complications or room for error.
Time and time again patients have been overwhelmed by the success of creating the best belly button for a tummy tuck. Not only is the tummy tuck procedure itself performed with incredible success, but efficiently locating the neo-umbilicus produces a very pleasing abdominal aesthetic.
Please contact us at Cosmetic Plastic Surgery Institute today for a free consultation with Dr. Mowlavi.
See this 43 years old female following a tummy tuck.
Related Posts