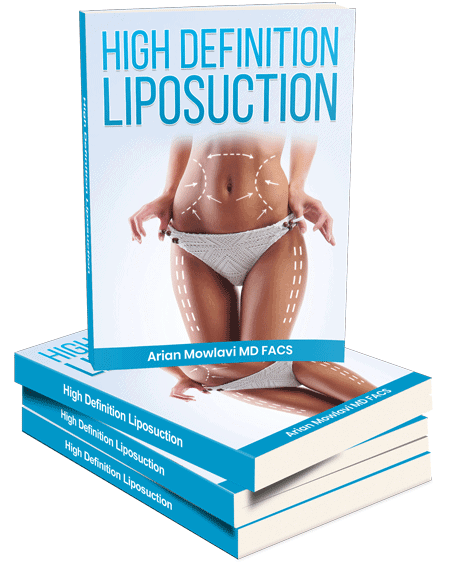 Buttock enhancement has been traditionally associated with buttock enlargement. However, a review of our buttock enhancement patients has demonstrated that nearly thirty-five percent of our patients actually have a net decrease in the overall buttock size. Hence, buttock enhancement with buttock reduction does not come together all the time.
Could this really be true? It becomes evident as you evaluate buttock shape goals, that a good minority of patients desiring buttock enhancement actually desire a reduction in size.
Buttock Enhancement with Buttock Reduction
This is because of the frame around the butt proper. which is universally contoured down and this includes the lower back, flanks, lateral thighs, and medial thighs. As a result, even though more volume may be added to the lateral mid-buttock and central upper butt, the net removal of fat from the frame, in fact, results in a smaller buttock size overall in a good minority of buttock enhancement patients.
Another set of patients may actually possess a drooping buttocks mound that is evident by an overly long buttock mound in the vertical vector and skin redundancy noted along the bottom of the buttock that can have a cellulite appearance.
The goal in contouring these buttock mounds involves lifting the buttock and making the buttock shorter in the vertical vector. This is achieved by performing a formal buttock lift, medically termed a buttock lift. This is to differentiate it from the Brazilian Buttock Lift, which actually refers to buttock enhancement with fat grafting transfer rather than an actual lift.
Finally, a minority of patients may actually desire buttock enhancement with buttock reduction because they feel that their buttock volume is too large and out of proportion to their body size.
For example, patients may feel that their legs are too thin to accommodate a generously sized buttock mound size. Some complain that their jeans no longer fit over their buttock mound. A patient who has undergone a Brazilian buttock lift may change their mind as they get older and are tired of carrying their generous and heavier buttock mound.
Please see this 35-year-old patient that has a larger, lower buttock than she liked.
Related Posts