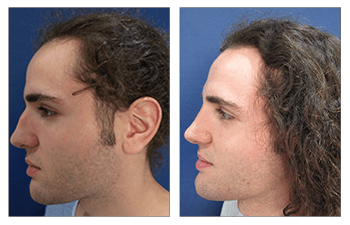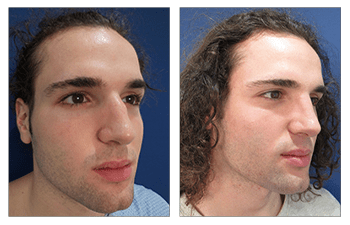 When patients demonstrate short nasal length, it can make their nose appear pudgier than ideal. To increase the nasal length, otherwise known as lengthening the nasal, it can improve the overall harmony of your face. However, this maneuver is one of the more complex maneuvers in rhinoplasty.
This is because the nasal tip complex needs to be moved down and away from the naturally occurring support structures of the nose. Moreover, the weight of the nasal tip is significant and must be addressed with additional structural support in addition to moving it forward.
Increase The Nasal Length Procedure
As a result, the ideal way to increase the nasal length is to extend the central pillar of the nose called the septum. The septum remains the central pillar and support structure to the roof of the nose. In order to increase the length of the nose and support the nasal tip, the septum pillar needs to be extended out.
To increase the nasal length, this extension of the septum pillar is achieved with a cartilage graft that is extended out from the septum and called an extended septal graft. The graft must have a rigidity that is able to support the nasal tip weight.
Graft options
One option for the graft is the septum This may not be intuitive, but the center or the back of the septum can be harvested without compromising the septal support provided to the nose. This is done by preserving the strip of a septum in the front and top of the nose thus preserving an "L" strut.
However, if the septal cartilage is flimsy or bent, then the septum may not be an option. An alternative to the septum is to use rib graft which can be harvested from the patient's rib cage. Recently, organ donated rib grafts have been made available which can be used.
The use of an organ donated rib graft allows you to avoid having to harvest your graft while in procedure to increase the nasal length. Furthermore, the price of the organ donated rib graft is minimal and will actually save you money as it means significantly shorter surgical time.
If you are needing to increase your nasal length, a consultation with Dr. Mowlavi will help you appreciate the change that is possible. Please see this 23-year-old male with an improved facial aesthetic after rhinoplasty surgery with Dr. Mowlavi.
Related Posts